Home
/
Realty Home
/ 22936/22938 Hwy 65 and 25081 Hwy HH Sedalia, MO, 65301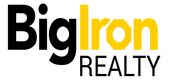 Contact Form
Message has been successfully sent.
General Description
This is a unique opportunity to own property in a very busy location just outside of Sedalia, MO. This property includes two permanent buildings and 5 acres on the corner of US Highway 65 and State Highway HH. The 3,044 sq. ft. building is currently being used as a restaurant and will include all the kitchen equipment, serving materials, tables, and chairs in its sale, making this a turn-key business opportunity. This building has one set of restrooms in the restaurant and plenty of dining space. In the lower level of the building, there is a one-bedroom, one-bath apartment that is currently occupied. The second 1,008 sq. ft. building on the property is a blank slate that could accommodate a business or commercial office space. Lastly, there is a 9,664 sq. ft. metal shop on the property. Call for a showing today before this property is sold!




Address:

22936/22938 Hwy 65 and 25081 Hwy HH Sedalia, MO, 65301

Legal Description: Parcel 1: BEG E ROW LI HWY 65 81.33' N S LI SW SW, TH N338.17', E 144.74', S 223.56', E 8.5', S 95.26', E 69.01', S 46.71' W 191.21',NW 39.62' TO BEG 22 46 21

Parcel 2: SW CORSW SW (419.5' N & S X 600' E & W) (EX BEG E ROW LI HWY, 81.33' N S LISW SW, TH N 338.17', E 144.74', S 223.56', E 8.5', S 95.26', E 69.01', S46.71', W 191.21', NW 39.62' TO BEG) 22-46-21

Land Location: Starting at US 50/65 intersection head north on US 65, in approximately 3.4 miles the property will be on the east side of the road.

Price: $1,849,900

Taxes: Parcel 1: $3,145.75 Parcel 2: $931.89

County: Pettis County

Owners: Clara Deleshull and Darren & Stephanie Lefevers




Listing Agents: Arlyn Swartzentruber & Justin Hubbs & Gage Saulbeamer
---
Terms
---
Please see each Lot for specific terms.