Home
/
Realty Home
/ 2910 Aaron Dr. Sedalia, MO 65301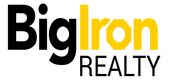 Contact Form
Message has been successfully sent.
Description: Beautiful, new construction (only one owner/tenant) townhome located on Aaron Avenue in Sedalia, Missouri. This property would be a great option for a family, an investment property, or simply someone wishing to live in a quiet area in town.
Unit contains 3 bedrooms, 2 full baths, and a 2-car garage per side. They offer updated amenities such as granite countertops, vaulted ceilings, and much more! This townhome is all set for new owners and comes with appliances including a refrigerator, microwave, washer, and dryer.
2910 Aaron Dr. currently has a tenant in place at $1,600 a month for rent. Call today to look.
This townhome is selling as 2 individual homes per city ordinance.
Address: 2910 Aaron Dr. Sedalia, MO 65301
Legal Description: 2910 Aaron Dr: S LI SW 93.71' E SW COR SW NW 636.58' TO POB NW 161.97' NE 31.45' NE 112.63' SE 184.61' SW 135' TO POB (LOT 38C) 9-45-21
Price: $239,000 Per side
Taxes: $1209.25 (2022 Taxes)
Owner: SC Fisher Properties LLC
Listing Agent: Justin Hubbs
---
Terms
---
Please see each Lot for specific terms.