Home
/
Realty Home
/ 2 Commercial Lots, Omaha, NE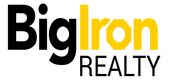 Contact Form
Message has been successfully sent.
General Description
A unique prime buildingopportunity in southeast Omaha! Right off of I-80 and 13th street,there are 3.186+/- acres (tract 8 & 9) that are identified by the City ofOmaha Planning Department as Community Commercial (CC) property. This is a special partial of land because aCC classification must have a major street intersection, at the edge of residentialareas or at the junction of several neighborhoods, and in other areasappropriate for well-developed commercial facilities, and this property hasthat.
Neighboring business to thisproperty is a Comfort Inn Hotel, Casey's Convenience Store, McDonald's, andJimmy Johns Restaurant. In addition, anew apartment building is currently being built within the same block. As you look southeast of this property youcan see the Desert Dome at the Henry Doorly Zoo, the #1 most visited zoo in thecountry.
This property offers new owneropportunities to build; office uses, commercial uses, civic uses, and somezoning restrictions on certain residential uses. Contact agent and or City of Omaha PlanningDepartment (402-444-5150) for additional info.
This is a must-see property thatwill not last long!
Legal Description: Lots 8 & 9, Omaha, DouglasCounty, NE
Address: 2810 & 2910 South 13th Court,Omaha, NE 68108
Owner: Dharmistha Desai
Priced At: $900,000
Listing Agent: Patty Molacek and Ron Stock
---
---
Terms
---
Please see each Lot for specific terms.