Home
/
Realty Home
/ 585 W. 5th Street Colby, KS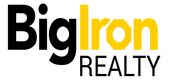 Contact Form
Message has been successfully sent.
585 W. 5th Street Colby, KS,
*Original woodwork throughout
*Beautiful wood staircase in entry way
*Large inviting front porch
*Corner lot
*Close to school, downtown, park
*Lawn Sprinkler System
*Screened in patio
*There has been much updating:
Many rooms have been sheet rocked and there has been electrical updating inmany areas.
*Kitchen was updated in 2017
*Home has lots of windows
*Dining Room has built-in hutch
*Kitchen breakfast nook has new window
*Exterior of home recently painted
*Blue prints of home are available
*Basement offers storage area and laundry
*Detached 2 car garage with metal siding/workshop in garage
*Newer roof
*Four bedrooms on upper level of home
*One bedroom on main floor
*Range, refrigerator, dishwasher, micro wave, window treatments, washer, dryer included "as is"

Come Fall In Love!
This delightful home from the 1920's just hit the market andit is certain to get your attention. This era of home was one where family wasthe center and the home design reflected family and neighborhood.
The large front porch is the perfect setting for afternoonlemonade and neighbors to gather and visit. This area creates an outdoor livingarea you can design to meet your family style and needs.
When you walk into the front door, you will be impressedwith all the undisturbed wood trim, floors, doors, and the attractivestaircase. The lofty ceilings and entry ways create the open space wherefamilies can gather and not feel squeezed into a tight spot.
There are lots and lots of windows allowing the naturallighting to enter most rooms easily. With the south exposure you will have anabundance of light.
The dining room, as per the era of home is centrally locatedand it offers a built-in hutch for you to display treasured pieces that willtell your Home story.
The kitchen is relaxed and so inviting. It has had anupdating and the updates complement the era of the home. You will really likethe breakfast nook, which is balanced with a full wall window, allowing you tosee the outside seasonal changes while having coffee at the table.
There are four bedrooms on the upper level of the home andone bedroom on the main floor. The closets are more generous than you wouldthink and again, great windows.
The corner lot is very well manicured, and the location isgreat with easy access to school, downtown, parks and more. The yard sprinklerwill make lawn care easier. The screened in patio will be a perfect place forsummer cookouts or fall evenings with a throw and a cup of hot chocolate.
Nevertheless, if you're looking to decorate this 1920 home,Art Deco and Granny style you don't have to. You can mix a Stickley rocker and Depressionglassware. You can place a Tiffany-style lamp on a Sheraton table. The stylepolice won't beat down your door. This era is not about period correctness.This era of home is about timeless comfort, style and warmth.
This may be the home you have been waiting for. Call Mollyto schedule your private viewing. 785 462-5203
Legal Description:
W 75' Of Lots 11-15 Block 67 West Addition to City of Colby Thomas Co Kansas.
2021 Taxes: $2,136.70
<!-[if !supportLineBreakNewLine]->
<!-[endif]->
---
Terms
---
Please see each Lot for specific terms.