BigIron process all credit card transactions through Stripe.com. BigIron does not store your credit card information. It is only for the transactions you are charging.
To make a credit card payment, there are two options:
Log into your account at https://www.bigiron.com and click on the "Pay Online" link beside your invoice showing the balance due.
Click on the credit card link shown on your invoice.
Credit Card Payments:
Payments may be made by Visa, MasterCard or Discover.
The total of the invoice cannot exceed $5,000 for the credit card payment option to be available.
Credit cards may be used to make payment for buyers located in the United States.
A non-refundable Convenience Fee of three percent (3%) will apply to all payments made by credit card as an alternate convenient payment.
Every item on BigIron Auctions is sold on an "as is, where is" basis. All sales are final and no sale shall be invalidated.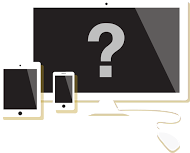 Still Have Questions?
Our goal is to make buying and selling on BigIron a breeze. BigIron has an outstanding Customer Service Team so please contact us with any questions, comments, or concerns:
1-800-937-3558
customer.service@bigiron.com