Grant Stumbough Wheatland WY
"It's respect. BigIron shows respect to those farmers and ranchers out there trying to sell their equipment. They show respect to that individual and they know that in my case my father had passed away. . . huge amount of respect for my father, huge amount of respect for the machinery that he had. " Grant Stumbough, Wheatland, Wyoming
How do I find items located near my area?
This needs to be Zip code based and should be available through the keyword search field with a default for 50-100 miles of searched zip.
How do I remember the items I am interested in on an auction without going through all the items to find those items?
Locate the Watch + symbol at the top right of the items description and click on Watch +. This will add the item to Your Watched list. Your Watched items appear on the left side of your screen. Any item you bid on will be added to Your Watched list. Your Watched list on the left will display 4 items; click View All to see complete Your Watched list.
How do I find a specific piece of equipment?
There are two ways to find equipment; you can use the Keyword Search feature at the top left of most website pages or you can use Browse Categories located in the left side menu. Using the Keyword Search or Browse Categories features from the home page will search or browse all upcoming auctions. Navigating to a specific auction and then using Keyword Search or Browse Categories feature will only show items from that specific auction.
Can I Narrow my search?
When you use Keyword Search or Browse Categories, a Refine By menu will appear on the left side menu. Simply check or uncheck the boxes to narrow or expand your search. Once you have check all the desired box, click the Refine By search Icon at the top right of the Refine By menu. To clear all refine settings click on the X Clear All icon at the top left of the Refine By menu.
How do I see all items a specific seller has?
There are a few ways to find all items for a specific seller. If the seller is in the Feature Sellers list, simply click on their name to see everything they are selling. You can also type the seller's name in the Keyword Search field. Finally, if you are on a specific auction item, click on the item's title and then, click on the More from this seller link on the upper right of the page. If the link does not appear, then the seller only has the one item in the auction.
How long do I have to pick up my items?
Purchased items must be picked up 14 days after the auction by 5:00 PM CST. A paid invoice must be presented to pick up the items you purchased.Any items not removed by removal date will accrue a $25/day storage fee (to be collected by seller at removal). If you fail to pick up your property within 30 days of the auction you agree, that at the seller's discretion, your item will be placed on the next available BigIron auction. The proceeds of that re-sale, less storage and commission, will be sent to you, the original and abandoning buyer. Removal shall be at the expense, liability and risk of the original buyer.
How long do I have to pay for my items?
Payment must be received 48 hours after the auction. Payments can be made by Bank Wire or Check. Items with a total invoice value of $2,000 or less can be paid by credit card and are subject to a 3% convenience fee. If payment is not received you may be suspended from bidding in future BigIron auctions.
When do I receive the invoice for the items I purchased?
Please be aware that you must log on to your BigIron account at www.bigiron.com in order to access your invoice. You will not receive the invoices by email any longer, just the notices that one has posted to your BigIron account. Click on your user name at the top of the page where it says "Your Account". They can be found under the Bidding & Buying header towards the bottom of the page by clicking VIEW YOUR INVOICES. This is also where you will find your paid receipt.
Why didn't I win the item when I placed a higher bid?
In order to successfully place a bid you must be Signed In as a registered bidder. You must accept the terms of the auction. Check to make sure you are in fact the new high bidder. It is possible you only pushed up a bidder who also set a maximum bid.
What does the Max Bid checkbox on the bid screen do?
Entering a bid amount into the bid box and clicking submit is referred to as a "hard bid." In this case a bid is placed for you at that bid amount.If check the Max Bid checkbox, you are requesting that the bidding system bid for you up to the bid amount you select. The bid system will place bids for you, when needed, to keep you in the lead, until your Max Bid amount is exceeded. This is a good way to ensure that you win the item if it sells for less than your Max bid amount. If it sells for more than your Max bid, you don't mind, because it sold for more than you wanted to pay anyway. If you change your mind you can always place a higher bid!
What is the five minute bid extension?
If BigIron receives a bid within five minutes of an items close, the bidding period is automatically extended to at least five minutes. This will continue until there is a five-minute period where no bids are placed. This makes sure that all bids are captured and no one can "snipe" an item at the last minute.
Is there a Buyer's Premium for using BIG IRON?
No, BigIron does not charge a Buyer's premium. This ensures that the buyer can apply all their resources to winning the item and the seller gets a fair market value.
Can a seller set a reserve on the equipment sold in a BigIron auction?
No, all BigIron auctions are unreserved. All items are sold to the highest bidder, with no reserves, no seller buy backs and no shill bidding. Unreserved auctions ensures that the seller gets fair market value.
Is my bidder number good for both BigIron Online and Onsite auctions?
No, your BigIron online bidder number can only be used for online auctions. You will have a separate bidder number for BigIron onsite auctions.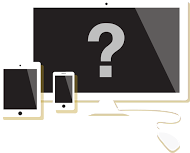 Still Have Questions?
Our goal is to make buying and selling on BigIron a breeze. BigIron has an outstanding Customer Service Team so please contact us with any questions, comments, or concerns:
1-800-937-3558
customer.service@bigiron.com