Item Description
(Last Updated: Sep 6, 2023)
Category

Year

2016

Make

Genie

Model

GS1930

Hours

526.4 Hrs Showing

Seller Asset Number

156194

Tires

12" X 4.5" X 8" Tires

Lift Height

19' Lift Height
2016 Genie GS1930 Scissor Lift, 526.4 Hrs Showing, Seller Asset Number 156194, Electric, Hydrostatic Transmission, Self-Propelled, Portable, 2 Axles, Hydraulic Brakes, 4 Boom Stages, 500 Lbs. Max. Load Capacity, Self Contained, 12" X 4.5" X 8" Tires, 19' Lift Height, Expandable Steel Platform, Joystick Remote Control, Operator's Manual, Emergency Release, 115 Volt Plug., SN: GS3016P-156661
Special Conditions
**Disclaimer: BigIron Does Not Guarantee Actual Hours/Miles; We Report What is Shown on the Meter at the Time of Listing.**
Disclaimer
This Item was not Functionally Tested and no guarantees on condition or operability are made by BigIron. It is the bidder's responsibility to inspect the item, prior to bidding, and make their own assessment as to the item's condition and suitability for use. Everything is Sold WITHOUT WARRANTIES. BigIron is not responsible for any statements about the item made by the Seller.
Service Providers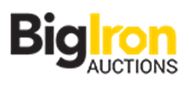 BigIron Credit Application
CLICK FOR CREDIT APPLICATION

HitchPin Logistics, LLC
Click For Transportation Quote
Location
Location

Texas

Directions

You will receive an Email with Your Item Release & Buyer's Indemnity Agreement - Upon Arrival - Must Show Item Release Upon Pickup - Proper Equipment will be required for all pickups, Operators of any aerial equipment will be required to possess a valid operators card; Sunstate Equipment May or May Not Offer Buyer Assistance With Load Out, Including Loading Ramp/Dock Usage – MUST Complete Sunstate's "Buyer Indemnity Agreement" Document – Assistance NOT Guaranteed – Assistance based on Availability

Loading Dock

No

Loading Assistance Notes

LOADING TIME: 8AM-4PM Monday - Friday ONLY - MUST REMOVE WITHIN 10 BUSINESS DAYS - SUBJECT TO $75/Day Storage

Loading Charge from Seller

Shop Rate

Requires disassembly or specialized equipment for loadout?

No
Bidding Increments
For amounts up to...
Increment
US $10,000 or larger

US $250
Auction Information
---
First 7 items close at 9:00 AM CST each 7 items following closing at 1 minute intervals there after unless time extends. Each bid during the extension period extends the auction by 2 minutes to 5 minutes. This is an unreserved online only internet auction event. Each piece will sell without reserve to the highest bidder. To sell Equipment, Real Estate, Livestock on our next auction, Call a sales representative today, 1-800-937-3558. Please be aware of BigIron's Terms & Conditions and Bidding Increments.