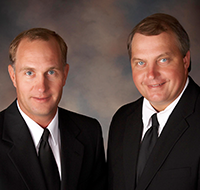 Mark Stock
and
Ron Stock |
Founders and Co-CEOs
Mark Stock and Ron Stock are the co-founders for BigIron Auctions & Realty. Serial entrepreneurs, the brothers are known throughout agricultural and business circles for being innovators in all their businesses ventures and investments. Diversified agriculture, business services and rural community development have been the hallmarks of their respective career pursuits.
Mark, known for visionary ideas while remaining true to his pragmatic values as a farmer, currently serves Co-Owner and Co-CEO with his brother, Ron. He continues as an active participant in all aspects of the organization, including business development, brand building, and operations. Additionally, Mark is a recognized radio voice throughout the Midwest, he is licensed for auctioneering and real estate in several states and is a past Nebraska Reserve Champion Auctioneer. He has served on several company directory boards, including Proxibid as an advisory board member during its formative era.
Ron, the consummate big picture entrepreneur, continues to lead the real estate company and is well known in the ag-land based sales and service markets. As Co-Owner & Co-CEO, Ron's high energy approach have been foundational to the companies launch and sustainability. Many associates have enjoyed the opportunity to reach their potential with his unique ability to inspire and motivate them to achieve. He is a graduate of Mason City College of Auctioneering and completed real estate studies and received licensing at Northeast Community College. Ron is a licensed auctioneer and real estate broker in multiple states. He is also a past Nebraska Reserve Champion Auctioneer. Ron and his wife Kristin enjoy boating, traveling and entertaining family and friends.
---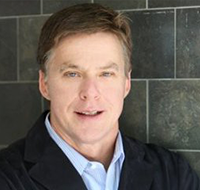 Bill Coleman |
Senior Vice President and Chief Operations Officer
Bill Coleman is the Chief Operations Officer at BigIron, and is responsible for creating the company's operations strategies, while also managing technology development, assessment, and selection.
With over 15 years in online auctions, Bill possesses the rare ability to capture the company vision and turn it into tangible success. He is an established technology executive with over 25 years in technology management and a reputation for achieving desired results within targeted timelines. Bill was a member of the team that started IronPlanet, the first and now largest online marketplace for used construction equipment. Bill was involved in IronPlanet's original business launch and strategy development and served as the company's vice president of product management, and later as Chief Operating Officer. Prior to IronPlanet, Bill served as Vice President of research and development for Symantec.
Bill holds a master's in industrial engineering and operations research, human factors option from Virginia Tech University.
---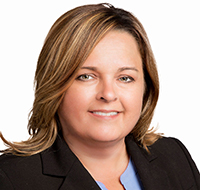 Kim McCormick |
Chief Financial Officer
Kim McCormick is the Chief Financial Officer at BigIron, where she manages the company's finances, auction accounting, risk and human resources. She oversees the teams responsible for providing lien free and clear title equipment to our buyers, the monthly and daily accounting of the auctions, and the hiring and administration of BigIron personnel.
She has over 30 years' experience in operations and accounting in various roles, many of which in the agriculture industry. Prior to BigIron, she provided CFO services to several companies during her time at CFO Systems, oversaw the operations, finance and risk departments for the renewable fuels division of Tenaska and was the Vice President for a privately held telephone company. Kim started her career in public accounting preparing tax returns for agriculture producers and auditing government entities for a firm in rural Nebraska.
Kim received her degree in Accounting from the University of Nebraska in Lincoln and holds an active CPA license with the State of Nebraska.
---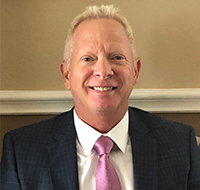 John Grooms |
Vice President-Sales
John Grooms is Vice President of Sales at BigIron, and responsible for helping the company meet their growth objectives, as well as manages a team of sales professionals across the country.
With more than 20 years of sales and business development experience in the Agriculture and Industrial Equipment industries, he brings a proven track record of driving revenue, creating dealer channels, and increasing market share. Prior to joining BigIron, Grooms has worked for The Alamo Group, DealerNXT, Kubota, and Mahindra.
He holds a Bachelor's Degree in Electro-Mechanical Engineering from Middle Tennessee State University.
---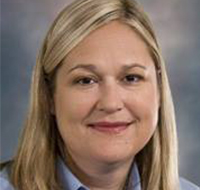 Andrea Willman |
Vice President-Marketing
Andrea Willman is the Vice President of Marketing for BigIron, where she is responsible for the company's overall marketing strategy. Her efforts both drive growth and create brand awareness for our best-in-class equipment, land, and livestock auctions.
Willman brings to the table over 25 years of experience, with strong expertise in marketing strategy, public relations, corporate events, and digital initiatives. Willman holds a Bachelor's Degree in Journalism from the University of Nebraska-Lincoln.