Home
/
Realty Home
/ 103 South 9th, Newman Grove, NE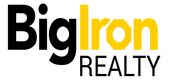 Contact Form
Message has been successfully sent.
Description
Well arranged 1,568 sq. ft., 1½ story home on an oversized (140'x140') corner lot just east of the public schools. The main level has a living room, dining room, nice kitchen, bath, laundry area, and bedroom, now serving as a home office. The second level has a¾ bath, 3 bedrooms, all with closets, and a store room that could also serve as an office or additional bedroom if needed. The basement has a mancave area, utility area, and storage room. In past years the home has had new windows, siding, concrete driveway, and other improvements. In very recent years, an all-new concrete street with curb and gutter was installed, an 18'x20' all metal storage building with concrete floor, overhead and walk-in doors, and electricity was built as well as a 24'x25' all metal carport with concrete floor and tall sides that will accommodate campers, boats or vehicles. If a new roof is not installed on the house by the closing date, funds will be escrowed to have the work done when the contractors are available. The price will include all kitchen and laundry appliances. Here is an excellent homeownership opportunity!
Legal Description: The N 76' and the south 64' of Tax Lot 6, tax lots in NW ¼ SW ¼ Sec. 34-21-4, Madison County, NE.
Land Location/Address: 103 South 9th, Newman Grove, NE 68758
2021 Taxes: $1,425.68
Seller/s: Alvin W. and Crystal M. Elznic
Listing Agent/s: Dennis & Lynette Fowlkes
Selling Price: $149,000
---
---
Terms
---
Please see each Lot for specific terms.