Home
/
Realty Home
/ 110 South 7th Street, Newman Grove, NE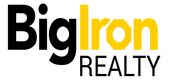 Location:

Newman Grove, NE
Contact Form
Message has been successfully sent.
Address: 110 South 7th Street, Newman Grove, NE
Legal Description: Lot 6 Block 10, Railroad Add, Newman Grove, Madison County, NE.
General Description: This attractive 1400 sq. ft single-story, three-bedroom home is in a great location. With an open floor plan, this home has all your needs on one floor, bedrooms, bath, kitchen, living room, laundry area, and family room with fireplace. Windows and roof have been updated recently on the house. A detached two-car garage (needs a new roof and siding), level lot, privacy fence, and more. One to two-block walk to schools, churches, post office, banks, grocery store, restaurants, and other businesses. There is a new concrete city street with a curb and gutter in front of the house.
2021 Taxes: $933.68
Owner: Christine K. Fossen
---
---
Terms
---
Please see each Lot for specific terms.