Home
/
Realty Home
/ 111 S. 8th Street, Beatrice, Nebraska 68310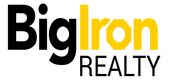 Contact Form
Message has been successfully sent.
Address: 111 S. 8th Street, Beatrice, Nebraska 68310
Legal Description: Lots 1-2 & E ½, Lot 3 BLK 61 Beatrice, NE, Parcel ID 009830000
Description: This commercially zoned property is in a great location with easy access to everything. On a corner lot with abundant parking! Cement parking lot across the street, to the east, a vacant lot to the southeast, and parking between buildings, must see to appreciate! The property has a newer roof and has two levels: a restaurant on the main floor and an upstairs wedding venue. All chairs, tables, light fixtures, and kitchen appliances are included. Approximately 10 deep freezers, all refrigerators, new stainless steel salad bar, warming lamp, ranges, bar stools, silverware, and many other items too numerous to mention.
This property could be a rental unit, bank, or office building. The possibilities are endless!
2022 Taxes: $3,081.28
Owners:
Jesus D. Rogelio, Maria L., and Rogelio Jr. Coronado
Price: $375,000
Listing Agent:
Ann Gray 308-520-0456
---
---
Terms
---
Please see each Lot for specific terms.