Home
/
Realty Home
/ 1150 S. Franklin, Colby KS Unit #15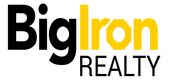 Contact Form
Message has been successfully sent.
Description:
1978 Longmont

Buyer must fill out an application with Friendly Acres and pay application fee to be able to stay and retain mobile home in the park. This application copy can be given to you from agent. This is very important to be completed and approved prior to closing.

This Mobile home has been well cared for and is exceptional for the age. This home will be very affordable for a college student, first time buyer, or investor. Lot rent for Friendly Acres is $230 per month, per lot, which does include water & sewer. Lot rent is paid the 1st of each month to F.A. Management. Application Process required(Friendly Acres Management: Sharmelle Salinas 785-462-1047)

.



---
---
Terms
---
Please see each Lot for specific terms.