Home
/
Realty Home
/ 116.93 Cass County, NE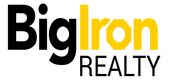 By bidding you are agreeing to terms and conditions of BigIron Realty. Click Terms and Conditions to view details.
The bidding increments will be US $50/acre. The final sale value will be calculated based on total acres times highest bid.
Contact Form
Message has been successfully sent.
116.93+/-Acres Cass County, Nebraska
Selling On Our
UNRESERVED ONLINE AUCTION
May25, 2023
Bidding opens May 11, 2023, and ends May 25, 2023, at 11:00 a.m. CDT
Description: Here is a rare opportunity to own a farm like this. This farm lays relatively flat, is lightly terraced, is highly productive, and is easy to farm. Situated right on Hwy 50 and Van Dorn St., 3 miles west of Avoca, getting your grains to your favorite elevator is just minutes away. Rich soils comprised of mostly Otoe, Wymore, and Nodaway loams; produces an excellent NCCPI of 62.9. This farm has4.94+/- acres of CRP on the southern edge and a total of 110.67 acres of cropland, as reported by the FSA. You can be sure this piece will be a great addition to your family and farm operation for many years to come, so be sure to bid to win.
The bidding increments will be$50/acre. The final sale price will be calculated based on the total acres times the highest bid. The real estate agent reserves the right to adjust bidding increments.
Plan to Attend the Informational Meeting & Auction:
Kimmel Event Center
198 Plumb St
Syracuse, NE 68446
BigIron Realty Agents will be at Kimmel Event Center in Syracuse, NE, on May 25, 2023, from 9:00 a.m. until the conclusion of the online auction. Please come during the times scheduled to discuss the farm. BigIron Realty Representatives will assist buyers with registering to bid online. You do not have to be present to bid online, but you must be available by phone.
BIDDINGPROCESS: You may place bids on this farm for 14 days, beginning May 11, 2023, and ending May 25, 2023, at 11:00a.m. This unreserved online auction features bidding extensions. If a bid is received within five minutes of the scheduled close time, the bidding period is automatically extended to five minutes. This will continue until there is a five-minute period where no bids are placed. NOTE: Do not wait until the day the auction closes to register to bid online. All bidders must be approved to bid, so register at least 24 hours before the auction closes or call800-887-8625 for assistance.
ANNOUNCEMENT:
BUYER WILL RECEIVE A 2023 RENT PAYMENT
OF $16,000 TO BE CREDITED AT CLOSING.
Legal Description: The E ½of the SW ¼ of Section 34, Township 10, Range 11E containing 80+/- acres, PID:130122874, AND the NW ¼ of the SW ¼ EXC HWY of Section 34, Township 10, Range11E containing 36.93+/- acres, PID: 130122858 all in Cass County, NE.
2022 Taxes: $7,033.78
Land Location: Hwy 50 & Van Dorn St., Cass County, NE. Approximately 3 miles west of Avoca.
Minerals: All mineral interest the seller owns, if any, will be conveyed to the buyer(s).
Possession: Full possession will be granted on or before January 1, 2024, or such other date agreed to by the parties.
Owner: Gaylord Bose ETAL
Title Services: Platinum Title & Escrow
For more information contact the listing agent:
Shayne Zutavern402-770-1220
Terms: The successful buyer must enter into a written purchase agreement immediately after the sale with a 10% non-refundable down payment to be payable to Platinum Title & Escrow. A personal check, company check, or wire transfer can make the earnest deposit. The balance will be due at closing on or before June 29,2023. The seller will provide a marketable title to the buyer, evidenced by title insurance; the title insurance and closing costs are split 50/50 between the buyer and seller. The seller will pay the 2023 real estate taxes, and the buyer will pay the 2024 real estate taxes. The property will not be sold subject to financing. Bidding increments may be changed at the discretion of the real estate agent. Please have all the financial arrangements made before the auction. The written purchase agreement, to be signed by the seller and buyer after the auction, is the sole and controlling document of this sale and supersedes any and all other terms, whether verbal, written, expressed, or implied and shall be the sole and controlling document for this real estate transaction. BigIron Realty is working for the seller.
Bidding Increments
For amounts up to...
Increment
---
---
Terms
---
There may be several pages of items listed, scroll to the bottom of the screen to see all items.
1st item closes at Thu, May 25, 2023 11:00 AM CDT with each additional item closing at 60 minute intervals there after unless time extends.The auction carries a 5 minute extension. Any bids placed in the last 5 minutes of a time slot will extend the lot 5 additional minutes.
This is an unreserved online-only internet auction event.No minimums, no reserves, no buy backs, no one bidding for the Seller.Each piece will sell without reserve to the highest bidder.
To sell Equipment, Real Estate, Livestock on our next auction call a sales representative today, 1-800-937-3558.