Home
/
Realty Home
/ 1285 W. 2nd St, Colby, KS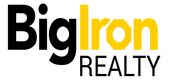 Contact Form
Message has been successfully sent.
Multi-Unit (17 units)
On site laundry for tenants (two commercial coin operated washer and dryers inseparate laundry room.)
9 one bedroom units
8 two bedroom units
Each building has a newer roof
Each unit has updated heating and air units
All but three units have had some level of updating
Stucco was completed on all but two buildings in 2021 (the other buildings havenot been addressed)
Most rental terms are month to month
As of date of listing current monthly rent is $9,975
*If interested buyer a list on each unit with information can be given forreview with rent of each unit as of date of listing.
Each unit has range and refrigerators (only a few units have seller owned microwave)
Many of the units have been updated and the seller has put lots of time andmoney in improving the units.
Located right across the street from a park
There are 3 units remaining that have not had as much attention.
Some units have updated newer water heaters
Each unit has it's own electric meter and gas meter if new buyer wants todiscontinue paying utilities.
The laundry room is heated from unit #1 furnace
Seller doesn't want to close until after January 1, 2023
*Agents comments: Rental units are of great demand with the growth of Colby andthese units can see rent increases based on current market conditions. Some ofthe units could be converted to "Extended Stay" units which Colby does notoffer at this time.
MINIMUM OF 24 HOUR NOTICEIS REQUIRED FOR VIEWING. NOT TO DISRUPT ALL TENANTS, ONLY 4 – 5 WILL BE SHOWNAND IF NEEDED ANOTHER APPOINTMENT COULD BE SET UP TO SEE OTHERS, IF QUALIFIEDINTERESTED BUYER.
---
---
Terms
---
Please see each Lot for specific terms.