Home
/
Realty Home
/ 1318 Park Avenue (Lot 5) Omaha, NE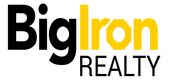 Contact Form
Message has been successfully sent.
Description: This lot is zoned as commercial. This is a perfect lot for a restaurant, mall, grocery store, office building, hotel, manufacturing shops and much, much more. The location is in "Mid-town" Omaha, which is approximately a mile from "The Old Market" and all the new developments going on in downtown Omaha, not to mention that Mid-town is an up-and-coming area with new development plans!
This lot can be accessed from either the Leavenworth or Martha exit and I-480. It is located 1/2 block north of beautiful Hanscom Park (which includes - a wading pool and multiple tennis courts), the Home of Gerald Ford, the Omaha Medical VA Center, UNO, the Nebraska Medical Center, just to mention a few highlights.
Legal Description: Hanscom Place Addition - Lot 5 Block 11 50 x 150, zoned as commercial.
Address: Located in Midtown Omaha -1318 Park Avenue (Lot 5) Omaha, NE 68106
2023 Taxes: Paid by Owner but will be prorated on the day of sale.
Seller/s: Thomas M Cold Rev Trust Etal
Priced At: $125,000
Listing Agents: Patty Molacek and Curtis Romero
---
Terms
---
Please see each Lot for specific terms.