Home
/
Realty Home
/ 149.64+/- Acres Woodward, OK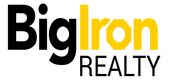 By bidding you are agreeing to terms and conditions of BigIron Realty. Click Terms and Conditions to view details.
The bidding increments will be US $50/acre. The final sale value will be calculated based on total acres times highest bid.
Contact Form
Message has been successfully sent.
149.64+/- Acres Woodward County, Oklahoma
Selling On Our
UNRESERVED ONLINE AUCTION
May 23, 2023
Bidding opens May 9, 2023, and ends May 23, 2023, at 11:00 a.m. CDT
Description: This land sells as 149.64 contiguous taxable acres. It's a combination of 81.1 acres of cropland, 65.5 acres of timber, and 3.0 acres of roads and other uses. The tenant had 32.63 acres planted to wheat and grazed it off. There are 48.47acres planted to love grass swathed and baled for cattle feed. The tenant has the land cash leased through the end of the wheat harvest or grazes out and intends to pull off the wheat by May 1, 2023. The seller retains the 2023 cash rent and pays 100% of the 2023 real estate taxes. The property has a 4-wire fence in fair condition around all sides except the south side. The current tenant plans to roll up a quarter mile of fence on the south side that he installed for the seller's benefit. There is no water well on the property. The timber and cropland combination provides excellent habitat for whitetail deer. High ground (a prominence) in the middle of the property provides beautiful views of the surrounding countryside. Several good home site locations can be found on the property. Mineral interest income on the property is part of a unitization agreement paying .00332616 Net Revenue Interest (NRI) for gas and a .00039914 NRI interest for iodine. Minerals generate approximately $5,500 in annual income.
The bidding increments will be $50/acre. The final sale price will be calculated based on the total acres times the highest bid.
Plan to Attend the Informational Meeting & Auction:
Holiday Inn Express & Suites
3304 1stStreet
Woodward, OK 73801
BigIron Realty Agents will be at the Holiday Inn Express & Suites in Woodward, OK, on May 23, 2023, from 9:00 a.m. until the conclusion of the online auction. Please come during the times scheduled to discuss the farm. BigIron Realty Representatives will assist buyers with registering to bid online. You do not have to be present to bid online, but you must be available by phone.
BIDDING PROCESS: You may place bids on this farm for 14 days beginning May9, 2023, and ending May 23, 2023, at 11:00 a.m. This unreserved online auction features bidding extensions. If a bid is received within five minutes of the scheduled close time, the bidding period is automatically extended to five minutes. This will continue until there is a five-minute period where no bids are placed. NOTE: Do not wait until the day the auction closes to register to bid online. All bidders must be approved to bid, so register at least 24 hours before the auction close or call 800-887-8625 for assistance.
Legal Description: NW 1/4 Section 30-20-19 Woodward County, OK, containing 149.64+/- acres.
2022 Taxes: $187.00
Land Location: From Vici, OK, go north 3 miles on Hwy 34 to Rd57. Turn east on Rd 57 and go 2.5 miles to Road NS 209. The land is on the SE corner of the intersection. Signs are posted.
FSA: Base PLC Yield
Wheat 51.2 26
Mineral Rights: Seller's mineral rights pass to the buyer, believed 100% intact.
Water Rights: Pass to the buyer at closing.
Possession: Pass to the buyer at closing on or before June 23, 2023.
Owner:
Stacy E. Judy Trust
Title Services:
First Republic Title Company, Woodward, OK
For more information, contact the listing agent:
Ron Stock: 402-649-3705
Terms: The sale is subject to all rights of way and easements, whether recorded or not, and to oil and gas leases of record, if any. The successful buyer must enter into a written purchase agreement immediately after the sale with a 10% non-refundable down payment to: First Republic Title Company, 1703 MainStreet, Woodward, OK, 73801 (580-256-7349). The earnest money deposit can be made by personal check, company check, or wire transfer. The balance will be due at closing on or before June 23, 2023. The seller will provide a marketable title to the buyer, evidenced by title insurance. Title insurance and closing costs are split 50/50 between the buyer and seller. The buyer will pay additional title insurance required by a buyer's lender 100%. The 2023 real estate taxes will be paid by the seller. The property will not be sold subject to financing. Have all financial arrangements made before the auction. The written purchase agreement, to be signed by the seller and buyer after the auction, is the sole and controlling document of this sale and supersedes any and all other terms, whether verbal, written, expressed, or implied and shall be the sole and controlling document for this real estate transaction. BigIron Realty is working for the seller.
Bidding Increments
For amounts up to...
Increment
---
---
Terms
---
There may be several pages of items listed, scroll to the bottom of the screen to see all items.
1st item closes at Tue, May 23, 2023 11:00 AM CDT with each additional item closing at 60 minute intervals there after unless time extends.The auction carries a 5 minute extension. Any bids placed in the last 5 minutes of a time slot will extend the lot 5 additional minutes.
This is an unreserved online-only internet auction event.No minimums, no reserves, no buy backs, no one bidding for the Seller.Each piece will sell without reserve to the highest bidder.
To sell Equipment, Real Estate, Livestock on our next auction call a sales representative today, 1-800-937-3558.