Home
/
Realty Home
/ 159.7+/- Acres McPherson County, KS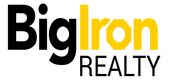 By bidding you are agreeing to terms and conditions of BigIron Realty. Click Terms and Conditions to view details.
The bidding increments will be US $50/acre. The final sale value will be calculated based on total acres times highest bid.
Contact Form
Message has been successfully sent.
General Description
This quarter of McPherson County farmland has it all. Prime cropland, prairie hay land, 7 tenths of a mile (11.29 acres) of timber following a tributary of Sharps Creek, and excellent hunting. Whitetail deer, quail, pheasant, and turkey are everywhere on this property. Old growth cottonwoods 18 feet in circumference are found in the timber along with cedar, mulberry, locust, elm, and many other tree species. There's a pond in one of the tree groves with multiple other water sources close by on adjoining properties attracting wildlife. It's bordered on the west and south by minimum maintenance roads that isolate and enhance the wildlife habitat and hunting aspects of the land. The property has 100.26 acres of mostly prime cropland soils with picturesque views and waterways. There's 47.42acres of prairie hay land containing wildflowers, brome, big bluestem, little bluestem, side oats grama, switchgrass, and other grass species. This hay land produces many tons of prairie hay per year.
The100.26 acres of cropland currently has 22.78 acres planted to 2022-crop grain sorghum. 72.61 acres of 2022 wheat stubble will be planted back to wheat for harvest in 2023. There are 4.87 acres of cropland in waterways and other uses. The buyer receives a 1/3 crop share of any harvested grain crops.
Don't miss the opportunity to own this beautiful land located halfway between McPherson and Lyons, Kansas, just 4 miles north and 1 mile east of Windom, Kansas. Mineral rights sell with the property. The seller pays the 2022 property taxes.
The bidding increments will be $50/acre. The final sale price will be calculated based on total acres times the highest bid.
Plan to Attend the Informational Meeting & Auction:
Public Library
214 W Marlin St.
McPherson, KS 67460
BigIron Realty Agents will be at the Public Library 'Meeting Room' in McPherson, KS, August 30, 2022, from 9:00 a.m. CDT until the conclusion of the online auction. Please come at this time to discuss the land. BigIron Realty representatives will be there to assist Buyers with registering to bid and placing bids online. You do not have to be present to bid online, but you are required to be available by phone.
BIDDING PROCESS: You may place bids on this land for 14 days beginning August 16, 2022, and ending August 30, 2022, at 11:00 a.m. This unreserved online auction features bidding extensions. If a bid is received within five minutes of the scheduled close time, the bidding period is automatically extended to five minutes. This will continue until there is a five-minute period where no bids are placed. NOTE: Do not wait until the day the auction closes to register to bid online. All bidders must be approved to bid, so register at least 24 hours prior to the auction close or call 800-887-8625 for assistance.
Legal Description: SW 1/4 33-18-5
2021 Taxes: $686.78
Land Location: On U.S. Hwy 56, one mile east of the McPherson /Rice County line at Windom, KS, go 4 miles north on 1st Avenue, then one mile east on Overland Road.
Base PLC
FSA: Crop Acres Yield
Wheat 83.2 42bushels
Mineral Rights: 100%of Sellers mineral rights to Buyer.
Water Rights: Go to the Buyer.
Possession: Goes to the Buyer March 1, 2023, on hay land and unplanted cropland. On acres planted in the fall of 2022 to wheat or other small grains, possession passes the earlier of: 1) conclusion of the 2023 small grain harvest; 2) destruction of the seeded small grain crop in any manner; or 3) August 1, 2023.
Owner: John R Melland Trust & Estate
Title Services: Security 1st Title
For more information, contact the listing agent:
Mike Campbell 620-899-6989
Terms: The sale is subject to all rights of way and easements, whether recorded or not, and to oil and gas leases of record, if any. The successful Buyer will be required to enter into a written purchase agreement immediately after the sale with a 10% non-refundable down payment made payable to Security 1st Title, 211 W. Kansas Ave., McPherson, KS 67460. The earnest money deposit can be made by personal check, company check, or wire transfer. The balance will be due at closing on or before September 30, 2022. The Seller will provide marketable title to the Buyer evidenced by title insurance. Title insurance and closing costs are split 50/50 between Buyer and Seller. The Buyer will pay additional title insurance required by a Buyer's lender 100%. Seller pays 2022 and prior year real estate taxes. The property will not be sold subject to financing. Have all financial arrangements made prior to the auction. The written purchase agreement, to be signed by the Seller and Buyer after the auction, is the sole and controlling document of this sale and supersedes any and all other terms, whether verbal, written, expressed, or implied, and shall be the sole and controlling document for this real estate transaction. BigIron Realty is working for the Seller.
Bidding Increments
For amounts up to...
Increment
---
---
Terms
---
Please see each Lot for specific terms.