Home
/
Realty Home
/ 22 East Sandy Ridge, Duncan Lakes, NE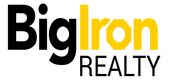 Contact Form
Message has been successfully sent.
General Description
:
Great view from the deck of this cabin which is on one of the highest lots on Duncan Lakes. Located within 90 miles of Omaha and 75 from Lincoln, fun in the summer or year-round in this friendly community. Cement retaining wall and nice dock with a bench to sit on; newer roof and paint; carport plus additional parking in front. The remaining furniture stays. This is a must-see!!
$214,000 with Grinder Fee
Land Location: 22East Sandy Ridge, Duncan Lakes, Duncan, NE
Seller: Nancy Gross
---
Terms
---
Please see each Lot for specific terms.