Home
/
Realty Home
/ 237.32+/- Acres Antelope County, NE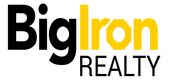 By bidding you are agreeing to terms and conditions of BigIron Realty. Click Terms and Conditions to view details.
The bidding increments will be US $50/acre. The final sale value will be calculated based on total acres times highest bid.
Contact Form
Message has been successfully sent.
237.32+/- Acres of Antelope County Nebraska
Selling on Our
UNRESERVED ONLINE AUCTION
April 19, 2022
Bidding opens April 5, 2022, and ends April 19, 2022 at 10:00 A.M. CDT
This productive farm is rolling, well-drained, and has approximately 14 acres of trees, according to the Antelope County Assessor, that has supported deer in previous years for hunting. It has great access from the east by a well-maintained gravel road. There is a newer grain bin that does not go with the sale and will be surveyed out prior to closing. There will be an easement for access from the end of the road on east side of property past the grain bin. The certified irrigatable acres have been transferred from this farm previously by the Seller. For details, contact the Upper Elkhorn NRD. There is an underground irrigation pipe and wiring that will be removed prior to the sale. The cement pivot point will be buried prior to the sale. Add this productive farm to your operation with the Power of BigIron Realty!
The bidding increments will be $50 per acre. The final sale price will be calculated on a per-acre basis times the highest bid received on each tract.
Attend the Online Auction Information Meeting
American Legion
115 West 3rd Street
Neligh, NE 68756
BigIron Realty Agents will be at the American Legion, in Neligh, NE, on Tuesday, April 19, 2022, from 8:00 AM until the conclusion of the online auction. BigIron Representatives will be there to assist Buyers with registering to bid online. Please come during the times to discuss the farm or call Rex Mahoney, listing agent, at 402-649-1816. You do not have to be present to bid online.
BIDDING PROCESS: You may place bids on this farm for 14 days beginning April 5, 2022, and bidding ends April 19, 2022. This unreserved online auction features bidding extensions. If a bid is received within five minutes of the scheduled ending time, the bidding period is automatically extended for five more minutes. The extension process will continue until there is a five-minute period where no bids are placed. NOTE: Do not wait until the last day of the auction to register to bid online. All bidders must be approved to bid. Register at least 24 hours prior to the last auction day or call 402-564-3369 for assistance.
Land location: From Neligh, NE, take 3rd Street east through town, and that turns into 525th Avenue, 525th becomes 849th Road. Proceed 6 miles to 531st Avenue. Go south 1 mile to 848th Road, then 2 miles east to 533rd Avenue, then south 1 mile then west 1 mile. The farm is to the southwest. Watch for the BigIron Realty signs. There is access from the west on 847 Rd, a minimum maintenance road.
From Tilden, NE, take 534th Avenue north of town approximately 2 miles to 845th Road. Go west ½ mile then north ¾mile. The road will turn west a ½ mile, then north and turn into 533rd Avenue. Proceed a little over 1 ½ miles to 847th Road. Go west 1 mile, and the farm is to the southwest. Watch for the BigIron Realty signs.
Legal Description: N ½ NE ¼ Section 34-T25N-R5W & S ½NE ¼, N ½ SE ¼ Section 34-T25N-R5W Antelope County, NE, containing 237.32+/-acres.
2021 Real Estate Taxes: $8,992.46
Seller: Andy D. & Loretta J. Frey
Title Services: Boone County Title & Escrow, Albion, NE.
For more information, contact listing agent:
Rex Mahoney, 402-649-1816
Possession: Buyer shall have immediate possession of the real estate upon execution of this purchase agreement and tendering of the necessary down payment. If Buyer takes immediate possession, risk of all loss shall be on buyer from the date that this purchase agreement is executed to the date of closing. Any inputs or improvements implemented between the date of execution and the date of closing shall remain the property of the Buyer. Notwithstanding the foregoing, inputs or improvements implemented by the Buyer shall be forfeited by the Buyer to the Seller if Buyer fails to timely consummate this transaction. Seller and Buyer further understand and agree on that improvements located on the real estate may not be materially altered and structures may not be removed, destroyed, or burned by the Buyer prior to the date of closing. Time is of the essence of this transaction.
Terms: The successful Buyer will be required to enter into a written purchase agreement immediately after the sale. Buyer must make a 20% non-refundable down payment payable to BigIron Realty Trust Account. The earnest deposit can be made by a personal check, company check, or wire transfer. The balance will be due at closing on or before June 3, 2022. Seller will provide marketable title to the Buyer evidenced by Title Insurance. Boone County Title & Escrow, Albion, NE, will facilitate the closing. Title insurance and closing costs will be split50/50 between the Buyer and Seller. The Seller will pay The 2021 real estate taxes, and the Buyer will pay 2022 real estate taxes. The property will not be sold subject to financing. Please have all financial arrangements made prior to the auction. Buyer and Seller agree to cooperate on a 1031 exchange, if applicable. The written purchase agreement to be signed by the Seller and Buyer after the auction is the sole and controlling document of this sale and supersedes all terms, whether verbal, written, expressed, or implied, and shall be the sole and controlling document for this real estate transaction. BigIron Realty is working for the Seller.
Bidding Increments
For amounts up to...
Increment
---
---
Terms
---
Please see each Lot for specific terms.