Home
/
Realty Home
/ 310 N. Franklin, Colby, KS 67701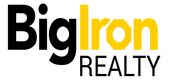 Contact Form
Message has been successfully sent.
*Golden Taipei Asian Restaurant building andequipment/fixtures.
*310 N. Franklin: (2,225 +/- square feet) Improvements
Main floor: interior paint, new flooring, lots of updating with electrical tomeet City Code, new central air in 2020, interior stairway added to up stairslevel. Bathroom
Dining Area: 23'x45' Cash RegisterArea 11'x13'6" Kitchen 23' x 40'
Upstairs: This entire area has been remodeled into a livingarea. The small kitchen area is the only area not updated. This area has newinterior paint, floors, wall heating units and air unit. There are twoescapes/exits from the upstairs living quarters.
Living area: 23'x26'
Hall way: 8'4"x22'
Bedroom: 14'x20'
Bedroom: 15'x14'
Full Bathroom: 8'x12'2"
Kitchen/Laundry hook up: 8'x8'
(Washer/dryer are included in sale)
This upstairs area would be a great rental income property to add to theinvestment return. OR it is large enough to make it into two apartmentsdwellings as well. Perfect living quarters for building owner as current owneris using.
Basement Area: Storage
The Seller is including fixtures, equipment (with exceptionof wall decorations, painting, flags, etc.) in the sale.
Base List of equipment:
Two walk-in coolers
Stainless Steel Prep Tables
Dishwasher
Metal Shelving
Deep Fat Fryer
Tables, Chairs, Booths
Dinner ware, Glasses/cups, Serving utensils, Prep pans
Range/cooker
(soda machine is rented, not included)
This is not an allinclusive list of personal property.
Currently Golden Taipei Asian Restaurant is in 310 N.Franklin in downtown Colby, Ks. 24 hours notice for showing is requested.
---
Terms
---
Please see each Lot for specific terms.