Home
/
Realty Home
/ 315.31+/- Acres Dickinson County, KS - **SEE NEW INFORMATION BELOW**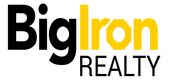 By bidding you are agreeing to terms and conditions of BigIron Realty. Click Terms and Conditions to view details.
The bidding increments will be US $50/acre. The final sale value will be calculated based on total acres times highest bid.
Contact Form
Message has been successfully sent.
315.31+/- Acres Dickinson County, Kansas
Selling On Our
UNRESERVED ONLINE AUCTION
August 16, 2022
Bidding opens August 2, 2022, and ends August 16, 2022, at 7:00 p.m.
"NEW INFORMATION! (8-12-22)
This land is centrally located in the developing "Hope Ridge Wind Project". A potential contract may offer up to 40 years of lease payments. Development of the project is a matter of when, not if. The buyer of the land receives 100% of the wind contract rights produced from possible developments including:
-one or more generators
-substation
-overhead transmission lines
-extended-term lease
-participation payment from gross revenues
More specific wind lease information can be gathered by contacting the leasing agent direct at the Hope, Ks, office:
ENEL GREENPOWER
Jim Roberts
(405)650-0007
Refer to "Hope Ridge Wind Project"
See Enel Green Power payment projections under 'Additional Resources' attached at the bottom of this land description.
Dickinson County, KS, cropland of this quality is rarely for sale. This315.31+/- acres has 293.59+/- acres in cultivation, 12.38+/- acres in waterways and conserving uses, a 9.11 +/- acre windbreak, and a .23+/- acre building site. It's some of the best laying cropland in Logan Township with terraced 0-3% slopes comprised of 'Prime' Crete and Irwin silty clay loams. The property is one mile long and lies east and west. It has a shelterbelt of evergreens and deciduous trees for the full one mile on the south side. Please take time to watch the drone video footage to get an overall view of this exceptional property.
The cultivated land was grid sampled by Heartland Soil Services and lime was applied. Grid data will be provided to the buyer. Waterways produce lush brome that is hayed every year.
Dickinson County, Ks, has the soils, climate, and moisture, to produce nearly every kind of agricultural commodity in continuous and double-cropped rotations in the same year. Farming practices since 2013 have been in continuous No-Till operations, with rotations of wheat, grain sorghum, and soybeans. It's a common practice in this area to plant soybeans or grain sorghum after harvested wheat. Then after soybean or grain sorghum harvest, the land is planted to wheat for harvest the following year. FSA yields are: wheat 45 bushels, grain sorghum 71 bushels, and soybeans 36 bushels.
The land is bordered on the south by paved KS Highway 43 (1400 Rd) with grain delivery one-half mile west in Navarre, KS, (Agri Trails Coop). It's bordered on the west by Nail Road and on the east by Oat Road. The property has a .23 acre building site with a 40 x 68 Quonset with concrete floor, double 16 ft wide X 13.5 ft high sliding doors at each end, 110 electric services, and a solar exterior light. It's in excellent condition. There are two grain bins with drying floors, fans, and augers. The east bin is 18 ft diameter x 12 ft to eve = 2,400 bu. The west bin is 14 ft diameter x 13 ft to eve= 1,600 bu. Both are in excellent condition.
The seller intends to plant soybeans after the 2022 wheat harvest. Possession goes to the buyer after soybean harvest. Don't miss the opportunity to own this outstanding farmland.
The bidding increments will be $50/acre. The final sale price will be calculated based on total acres times the highest bid.
Plan to Attend the Informational Meeting & Auction:
The Greyhound Hall of Fame (south entrance)
407 S. Buckeye Ave.
Abilene, KS 67410
BigIron Realty Agents will be at the Greyhound Hall of Fame (south entrance). Abilene, KS, August 16, 2022, from 1:00 p.m. until later until the conclusion of the online auction. Please come at this time to discuss the land. BigIron Realty representatives will be there to assist Buyers with registering to bid and placing bids online. You do not have to be present to bid online, but you are required to be available by phone.
BIDDING PROCESS: You may place bids on this land for 14 days beginning August 2, 2022, and ending August 16, 2022, at7:00 p.m. This unreserved online auction features bidding extensions. If a bid is received within five minutes of the scheduled close time, the bidding period is automatically extended to five minutes. This will continue until there is a five-minute period where no bids are placed. NOTE: Do not wait until the day the auction closes to register to bid online. All bidders must be approved to bid, so register at least 24 hours prior to the auction close or call800-887-8625 for assistance.
Legal Description: S 1/2 27-14-3 Dickinson County, KS
2021 Taxes: $4,712.02
Land Location: 7 miles south of Abilene, KS, on Hwy 15 then 7 miles east on paved 1400 Road. From Chapman, KS, 12 miles south on paved Rain Road, then 3 west on paved 1400 Road.
Base PLC
FSA: Crop Acres Yield
Wheat 173.5 45bu.
Grain Sorghum 90.4 71bu.
Soybeans 14.5 36bu.
Mineral Rights: Seller's mineral rights pass to the Buyer, believed to be 100% intact
Water Rights: To the Buyer at closing.
Possession: Buyer receives possession at closing subject to Seller's rights ending the earlier of: 1) conclusion of the harvest of all crops planted for harvest in 2022, or 2) destruction of those crops in any manner after closing.
Owner:
Tim and Debra Sanders
Title Services:
Security 1st Title, 209 NW 15thStreet, Abilene, KS 67410 (785-263-7722)
For more information, contact the listing agent:
Mike Campbell, 785-821-0619
Terms: The sale is subject to all rights of way and easements, whether recorded or not, and to oil and gas leases of record, if any. The successful Buyer will be required to enter into a written purchase agreement immediately after the sale with a 10% non-refundable down payment made payable to Security 1st Title, 209 NW 15thStreet, Abilene, KS, 67410 (785-263-7722). The earnest money deposit can be made by personal check, company check, or wire transfer. The balance will be due at closing on or before September 16, 2022. The Seller will provide marketable title to the Buyer evidenced by title insurance. Title insurance and closing costs are split 50/50 between Buyer and Seller. The Buyer will pay additional title insurance required by a Buyer's lender 100%. 2022 property taxes will be prorated to the date of closing. The property will not be sold subject to financing. Have all financial arrangements made prior to the auction. The written purchase agreement, to be signed by the Seller and Buyer after the auction, is the sole and controlling document of this sale and supersedes any and all other terms, whether verbal, written, expressed, or implied, and shall be the sole and controlling document for this real estate transaction. BigIron Realty is working for the Seller.
Bidding Increments
For amounts up to...
Increment
---
---
Terms
---
Please see each Lot for specific terms.