Home
/
Realty Home
/ 33 Old Lodge Road, Duncan Lakes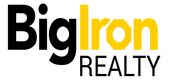 Contact Form
Message has been successfully sent.
Description: This home is located at 33 Old Lodge Road and has been newly remodeled. It has all-new flooring throughout the interior. There is a new backyard deck, a beautiful beach, and a little shed that sells with the property. Inside you will find a new air conditioner that provides heat and cooling. There are new windows upfront. This is a very practical kitchen. The grinder pump is all paid up and there's a newer submersible well. The home has a newer roof. Inside you will find a beautiful round area rug with matching drapes. The lot rent is just a little under $1,200.Make plans to own this well-kept and ready to move into a cabin at beautiful Duncan Lakes. Make it your vacation getaway!
Legal Description: STRUCTURE ON LOT 33 BLK E DUNCAN LAKES IN NE1/4 Section 13-16-2, Polk County, NE
Land Location: 33Old Lodge Road, Duncan Lakes, Duncan, NE
2022 Taxes: $1,460.84
Seller: Jack & Kate Tomlinson
Price: $139,500
Listing Agent: Ron Stock402.649.3705
---
Terms
---
Please see each Lot for specific terms.