Home
/
Realty Home
/ 355 N. Franklin, Colby, KS 67701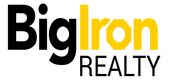 Contact Form
Message has been successfully sent.
The Orange (Located in Downtown Colby, Kansas) "A EuropeanExperience with the Cocktail Bar, Small Plate Menu and Fine Food Market. PlusStudio and on site Living Quarters"!
Apartment: 22' x 20'
This is complete and ready. It would be a great Airbnb or living quarters. Itcomes equip with furnishings, décor, glassware, dishes, and even linens.(Refrigerator, dishwasher, washer, dryer), television. Only personal items willbe removed.
Bar Area: 19'x59'
All furnishings included. Including a large table/chairs purchased that can bebroke down which cost $3,000. Vintage love seat, tables, chairs, and all walldécor. There is extra track lighting that will be left.
Complete Bar set up. Glassware and bar ware, Espresso machine and grinder (all newer and cost of $4,500 forespresso and $1,700 for grinder. Inventory to the date of closing. Reel to Reel($3,000 to $5,000) record player, vinyl's, sound system, ice maker, bar cooler.
Kitchen: 10' x 15'
refrigerator, range, freezer,(appliances are not commercial grade) mop sink, doublesink, hand sink, all inventory to date of closing, cookware, equipment.*Dishwasher is leased from Cisco month to month ($145)
Cinta supplies all the chemicals for cleaning, rags, mats, T paper, papertowels, etc. There is a fee of $60 to $80 a week and this is on a year lease,which should expire in September. There is a Raclette (Rare to our area) Thisis a Swiss device for melting cheese. Closest one the seller is aware of isrestaurant in New York. There is a unique hot dog cooker for French style hotdogs that can be used for sausages as well.
Studio: 17'6" x 21' shelving, area rug, Large chair, oversize bean bag, television. The Steinway &Sons piano is negotiable if notsold.
There are unfinished areas that can be developed. The Sellerwill leave some sheetrock, materials and tools. (In an area where there is asloped floor, plans were for that area to become a stage area for entertainmentand expansion for larger kitchen/dining .
Improvements: All improvements were over seen by city codedirector.
*Newer heat and air units (Two units)
*On Demand Water Heater
*Skylight in studio
*Window in apartment
*New ceiling in bar area
*Insulated ceiling
*Crown molding in bar and studio
*Newer plumbing in kitchen and bar
*Some newer electrical
*Newer plumbing in apartment
*interior paint and exterior front paint


*Seller will train new owner on bar cocktails, equipment andsmall meal menu
*There is a Fine Foods Market as well, in bar area. The seller will supplyinformation on vendors. Some of the fine foods are: Raw Honey, Iberloo Sausagefrom Spain,
Hand churned French butter, Olive Oils, Baguettes, Croissants and more. Thefocus has been on high quality items, not accustomed to our area.
There is still an approximate 2,480 square feet on southside of building that can be developed.
P L's can be provided to qualified buyers withconfidentiality agreement signed.
This has been a work of love, creating and experience inWestern Kansas. "A cocktail bar with European small plate food items."
The atmosphere is so inviting, comforting and an experienceto take you out of western Kansas and place you in a bar in Europe.
---
---
Terms
---
Please see each Lot for specific terms.