Home
/
Realty Home
/ 460 N. Country Club Drive, Colby KS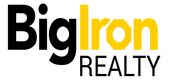 Contact Form
Message has been successfully sent.
Description:
Large Upper- Living Area
with Rear Balcony
Bedroom 1: 11' 7" x 11' 4"
One- Bedroom Rooms- 13
(Avg. Size 11' x 22')
Two-Bedroom Rooms - 10
(Avg. Size 12' x 19')
One Handicap- Accessible room 12' x 21'
One Large room that has 3 Beds, & Kitchen. 13' 5" x 26'
There are a few pet- friendly rooms &
smoking rooms.
There are storage areas
for supplies, lawn care,
and extra furniture.
16' x 30' large building that is currently used for storage
*Commercial Business Opportunity
*Currently operating as motel
*With the demand and shortage of apartments in Colby, This would be a great Extended Stay Motel OR a conversion for a much needed apartment complex.
*Great location with well traffic corner
*Huge lot, perfect for additional expansion or to create common areas for guest
*Currently being ran 24/7 with sleeping quarters behind office
*Security Cameras
*Newer Computer system with updated software for check-in process automated
*There is a living area behind office for on-site living
*There is a very large living area on the upper level, which has a large open living area, and two bedrooms, plus large bath. This area also has a balcony to the rear. This could easily be an apartment .Living / dining area 12'x33' Kitchen 11'x12'6" BR 11'7"x11'4" BR 11'6"x24' Bathroom 11'6"x13'
*There are storage areas for supplies, cleaning items, lawn care and extra furniture pieces that need to be stored.
*All but three rooms have been updated with updating plumbing, water heaters, etc. The last three will be completed and rent ready by closing.
*Each room has a micro wave and fridge
*Laundry area on site, one commercial dryer isn't working (all equipment included) (This area if turned into apartments could be a coin operated laundry for tenants)
*There is one handi-cap accessible room 12'x21'
*There are a few rooms that are pet friendly and a couple that are smoking.
*The East side rooms have it's own wi-fi
*Seller has recently put in a new main water line and now there are shut offs to individual units.
*East building has electric water heaters and the others are gas
*Seller does pest control each month
*16'x30' large building that is currently used for storage. This could be converted to a game room for tenants.
*All extra furniture, fixtures, appliances at time of closing could be part of purchasing.
*There are 10 2 bed rooms
*There are 13 1 bed rooms
*There is one large room, that has three beds, kitchen, which also could be an apartment right away, or an extended stay room. Size is 13'5"x26'
*Seller has newer locks for rooms, but not installed
*The average size of a one bed room is 11'x22'
*Average size of two bed rooms is 12'x19'
*Rent is seasonal per night: Average for 1 bed is $55 plus tax per night 2 beds $65 plus tax per night 3 beds $100 plus tax per night *Many companies have contracted long term stays at this motel. Information on that will be obtained from seller.
*More detailed financials can be available for qualified buyers. Please note seller has put most profit back into building, and has lived on site during his ownership.
*Good parking
*Large lots will allow additional expansion or development of common areas for guest.
---
Terms
---
Please see each Lot for specific terms.