Home
/
Realty Home
/ 505 Diagonal Street, Mt Sterling, WI 54645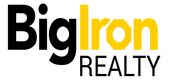 Location:

Mount Sterling, WI
Contact Form
Message has been successfully sent.
Commercial Property
Southwestern Wisconsin Dairy Goat Products Co-op
D.B.A. Mt Sterling Co-op Creamery
Description: Secure your market with a turn-key cheese processing plant in southwest Wisconsin. All processing, packaging equipment, and packaging inventory are included in the sales price. Located in a high traffic tourist area, known for apple orchards and scenic views that attracts visitors year-round.
Includes:
· 23'x38'x15' Grade A truck bay with 12' x 12' door and built-in lab
· 45,000 milk silo
· 15,000lb and 12,000lb make vats
· Block press with 40lb cheese molds, HTST pasteurizer, butter churn, cream separator, curd mill, in-ground 15,000gl whey tanks with high level alarms installed in 2012 and whey truck, DNR permitted.
· Cut/wrap space with block cutter, calibrated scales, and sealer
· Office space with furniture and manuals, wheelchair accessible bathroom, 3phase 240 electric, city water and sewer, natural gas boiler for steam heat pasteurizer, water softener, 21' x 32' x 12' cooler with all racking built in 1989, outside storage shed with 3- 9' x 7' doors, 1996 Ford F300 whey truck, 2005 international 4000 series truck, fiber optics being installed.
· Loading dock, pallet mover, and retail cooler space.
Location: 505 Diagonal Street, Mt Sterling, WI. Located 89 miles from Madison, WI, 25 miles to Prairie du Chien WI, and 74 miles from Dubuque, IA.
Parcel: #151-0107-000 (0.4700± acres) Crawford County, WI
2022 Taxes: $1,513.21
Selling: Brand names available.
· Mt Sterling Coop Creamery Goat Milk Brand
· Kickapoo of Wisconsin Brand
· Johnson's Wisconsin Natural Cow Milk Brand
Price: REDUCED $1,500,000
Listing Agent: Darrell Crapp
---
Terms
---
Please see each Lot for specific terms.