Home
/
Realty Home
/ 506 Stover Street, Martin, SD 57551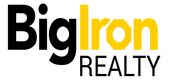 Contact Form
Message has been successfully sent.
Description: This 3 bedroom, 1 bath home has approximately 1,450 square feet of living space plus a partially unfinished basement. There is a carport, a fenced yard, and a garden area.
Address: 506 Stover Street, Martin, SD 57551
Legal Description: Lots 13-16, Block 2, First add to the city of Martin, Bennett County, SD.
2022 Taxes: $978.00
Sellers: Robert & Kim Fuchs
Priced At: $72,500
Listing Agent: Brad Otte
---
Terms
---
Please see each Lot for specific terms.