Home
/
Realty Home
/ 530 E. 8th Street, Colby, KS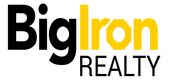 Contact Form
Message has been successfully sent.
530 E. 8th, Colby kS
40'x40' metal building completed in 1918
Lots 3,4,5, & 6 in Block 106 of North Addition to the City of Colby, KS
The building is plumbed for bathroom but will need to hook up to city, if one is completed.
Natural gas heat
220 wiring in the building and 30 amp Camper Plugin
All electrical was done at time of build
Rafters at angle up in middle to allow for tall campers, etc.
Water hydrant inside building
Insulated doors. Three large ones have remotes
Concrete Apron around building
Concrete is 5" thick with rebar
Millings were put in front drive
Covered patio area at walk-in door
Television can stay
This property is under Revitalization Program, the 2021 tax rebate will go to the Seller and 2022 rebate to Buyer. (Will continue, until it may be sold again). 7 years left on tax rebate.
---
---
Terms
---
Please see each Lot for specific terms.