Home
/
Realty Home
/ 550 E. 5th St. Colby KS 67701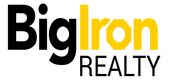 Contact Form
Message has been successfully sent.
Meadow Ridge Apartments
8 units
1 Bedroom Units
6 units have larger living area
2 Units have efficiency style kitchen/ living area
Each kitchen has range and refrigerator
Roof 12-15 years old
Forced Air furnaces 12-15 years old
All units but #1, & #7 have central air, those have window air
Water heaters 12-15 years old
Some units are month to month. #1 & #3 are 6-month leases, and # 4 & #8 are year leases. (These can vary during the listing period.)
Seller pays for basic cable which is $145 a month.
The seller pays all utilities.
RENTS: # 1 $530, #2 $530, # 3 $550, #4 $550, # 5 $ 500, #6$530, #7 $530, #8 $550, Total Projected income per month, $4,270.
Security Deposits to be transferred at closing (they are same as monthly rent)
Copies of leases will be given at closing
Plenty of off-street parking
Close to the downtown area
24 hours' notice required to view (Please note 3-4 units will be open for viewing, so we can rotate and not stress out current tenants with each request for showings.)
All personal property is "AS IS"
Built: 1950
Lot size: 15,625 Sqft
Each unit approx. 400-500 sq feet.
Heat: forced air gas
A/C: 6 with central/ 2 units have window air
2021 taxes: $7, 306.15 /Yr
Avg* city bill: $504.87/ MO/8 units
AVG* City landlord acct: $ 336.00 /MO
Avg* gas bill: $352.00/Mo/ 8 units
*avg based on current owners usage
Additional information on each unit available upon request. Seller has been paying Utilities. Each unit has its own electric meter & gas meter if new buyer wants to discontinue paying utilities.
---
---
Terms
---
Please see each Lot for specific terms.