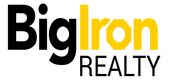 By bidding you are agreeing to terms and conditions of BigIron Realty. Click Terms and Conditions to view details.
The bidding increments will be US $50/acre. The final sale value will be calculated based on total acres times highest bid.
Contact Form
Message has been successfully sent.
560 +/- Acres Howard County, Nebraska
Selling At
UNRESERVED ONLINE AUCTION
November 19, 2020
Bidding opens November 5, 2020, and ends November 19, 2020, at 10:00 A.M.
Here is your chance to add a productive farm that is mostly irrigatable with 411.3 certified acres with the Lower Loup NRD and 27 acres with the Farwell irrigation district as well as dryland crop ground. The current setup is three full circle pivots and a small sweep pivot that irrigates 27 acres on the north side by the road. The northeast pivot power unit is set up for propane, the southeast is electric, and the west is diesel-powered. The tenant owns all the irrigation equipment. No irrigation equipment or personal property is part of this sale. You are getting the wells only. There is an acreage on the north entrance with three-grain bins, a barn, a workshop-building, and a small house. There is an electric well for livestock south of the bins. The farm is planted to corn and soybeans this year. The farm has great access by well-maintained gravel roads just 2 miles south of a blacktop highway and is close to local markets. Possession is open for the 2021 crop season! Large irrigated tracts like this don't come along often, so use the power of BigIron to add this farm to your operation!
Investors; tenant is interested in staying on if needed.
The bidding increments will be $50/acre. The final sale price will be calculated based on total acres times the highest bid.
Plan to Attend the Informational Meeting & Auction:
Farwell Fire Hall
301 South Rd
Farwell, NE 68838
BigIron Realty Agents will be at the Farwell Fire Hall Thursday, November 19, 2020, from 9:00 A.M. until the conclusion of the online auction. BigIron Representatives will be there to assist Buyers with registering to bid online. Please come during the time to discuss the farm or call Rex Mahoney, listing agent at 402-649-1816. You do not have to be present to bid online but are required to be available by phone.
BIDDING PROCESS: You may place bids on this farm for 14 days beginning November 5, 2020, and ending November 19, 2020, at 10:00 A.M. This unreserved online auction features bidding extensions. If a bid is received within five minutes of the scheduled close time, the bidding period is automatically extended to five minutes. This will continue until there is a five-minute period where no bids are placed. NOTE: Do not wait until the day the auction closes to register to bid online. All bidders must be approved to bid, so register at least 24 hours prior to the auction close or call 800-887-8625 for assistance.
Land location: From Farwell, NE, go 5 miles west on Hwy 92 to Yutan Road proceed 2 miles south to 11th Avenue. The farm lies on the southwest side of that junction. To access the acreage site, go approximately ¾ mile west on 11th Avenue and watch for the BigIron Realty signs.
Legal Description: NW ¼ & N ½ SW ¼ Section 18-T14N-R12W, 240+/- acres, & NE ¼ Section 18-T14N-R12W, 160+/- acres & SE ¼ Section 18-T14N-T12 W, 160+/- acres all in Howard County, Nebraska.
2019 Taxes: $20,770.54
Owner: Stapp Family Farm Partnership
Title Services: Boone County Title, Albion.
For more information, contact listing agent:
Rex Mahoney 402-649-1816
Terms: The successful Buyer will be required to enter into a written purchase agreement immediately after the sale with a $200,000.00 non-refundable down payment to be payable to BigIron Realty Trust Account. The earnest deposit can be made by a personal check, company check, or by wire transfer. The balance will be due at closing on or before December 28, 2020. Boone County Title, Albion, NE, will facilitate the closing. No proceeds from the 2020 cash rent shall pass to the Buyer. Possession will be March 1, 2021. Seller will provide marketable title to the Buyer evidenced by title insurance; the title insurance and closing costs are split 50/50 between the Buyer and Seller. The 2020 real estate taxes will be paid by the Seller, and the 2021 Real Estate Taxes will be paid by the Buyer. The property will not be sold subject to financing. Please have all the financial arrangements made prior to the auction. The written purchase agreement, to be signed by the Seller and Buyer after the auction, is the sole and controlling document of this sale and supersedes any and all other terms whether verbal, written, expressed, or implied, and shall be the sole and controlling document for this real estate transaction. BigIron Realty is working for the Seller.
Bidding Increments
For amounts up to...
Increment
---
---
Terms
---
See each Lot for specific terms.