Home
/
Realty Home
/ Golden Acres Subdivision, Lincoln, MO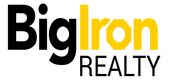 Contact Form
Message has been successfully sent.
General Description
: This could be yours!
Located between mile markers 73 and 74 on the Lake of the Ozarks are six 0.25+/- acre lots for sale. Three of these lots are 2ndtier, and three are waterfront; all lots have good road access. Peace and tranquility are at the forefront of this small subdivision. If you are looking for a nice piece of ground to build your getaway place or maybe the permanent lake home you have always wanted, come and take a look, we believe you will be pleased!
Legal Description: Golden Acres Subdivision, LOTS 2 & 3, 4 & 5, 6 & 7, and LOTS 18 & 19,20 & 21, 22 & 23
Directions: From Lincoln, MO, go south on Hwy 65 approximately 1 mile, turn left on State Hwy H, go 4.5 miles, turn left on State Hwy B, go 1/3 mile, turn right on State Hwy AB go 2.7 miles. Make a slight right onto Golden Acres Rd, go 1.7 miles, turn left onto Vine Street, and follow it through the Golden Acres subdivision. Look for the BigIron Realty sign on the right side of Vine Street.
Price Per Lot: Lots 2-7: $19,900.00, 2nd Tier
Price Per Lot: Lots 18-23: $24,900.00,Waterfront
Owner: Timothy J. Schmadeke
---
---
Terms
---
Please see each Lot for specific terms.