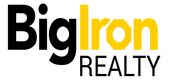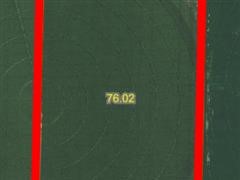 By bidding you are agreeing to terms and conditions of BigIron Realty. Click Terms and Conditions to view details.
General Description
This is a very nice, level, cropland farm with irrigated history. Contact the Tri Basin NRD to visit about the new well potential on this farm. As per the Tri Basin NRD, there are 64 certified irrigated acres.
Bid Increment
The bidding increments will be $50/acre.
BIDDING PROCESS:
You may place bids on this farm for 21 days prior to and including November 21st. This unreserved online auction features bidding extensions. If a bid is received within five minutes of the scheduled close time, the bidding period is automatically extended to five minutes. This will continue until there is a five-minute period where no bids are placed. Full possession to be given on day of the closing. NOTE: Do not wait until the day the auction closes to register to bid online. All bidders must be approved to bid so register at least 24 hours prior to the auction close or call 800-887-8625 for assistance.
Attend Farm and Online Bidding Auction Information Meeting Monday, November 20th and Tuesday, November 21st
Hampton Inn
507 Talmadge Street
Kearney, NE 68845
BigIron Realty will be at the Hampton Inn conference room in Kearney, NE, on Monday, November 20th from 2PM – 7PM and Tuesday, November 21st from 8AM until the conclusion of the online auctions. There will be BigIron Realty agents there for buyers that need assistance with online bidding. Your attendance is not required to participate in bidding. You may bid from work, home, or using your mobile device.
LAND LOCATION:
From Bertrand, NE go south from the intersection of Hwy 23 and County Road 483/ County Line Road. Go west ½ mile on road 737, the farm is on the north side.
LEGAL:
The E ½ of the SW ¼ of Section 1-6-21W Gosper County, NE containing 80 +/- acres.
2016 TAXES:
$3,051.24
2018 POSSESSION:
Open
Terms
The successful buyer will be required to enter into a written purchase agreement with a 10% non-refundable down payment to be bank wired within 48 hours of the close of the auction. The balance will be due at closing on or before December 21st, 2017. Buyer will receive full possession on the date of closing. Seller will provide marketable title to the buyer evidenced by a title insurance policy. The current year real estate taxes will be paid by the Seller. Property will not be sold subject to financing. Please have all financial arrangements made prior to the auction. The written purchase agreement to be signed by the seller and buyer after the auction is the sole controlling document of this sale and superseded any and all other terms whether verbal, written, expressed or implied. BigIron Realty is working for the seller.
For more information, contact listing agent:
Bryan Knox 402-305-4870
Bidding Increments
For amounts up to...
Increment
---
Terms
---
There may be several pages of items listed, scroll to the bottom of the screen to see all items.
1st item closes at Tue, Nov 21, 2017 9:00 AM CST with each additional item closing at 120 minute intervals there after unless time extends.The auction carries a 5 minute extension. Any bids placed in the last 5 minutes of a time slot will extend the lot 5 additional minutes.
This is an unreserved online-only internet auction event.No minimums, no reserves, no buy backs, no one bidding for the Seller.Each piece will sell without reserve to the highest bidder.
To sell equipment on our next auction call a sales representative today, 1-800-937-3558.