Home
/
Realty Home
/ MJ's Truck Repair, Moundridge, KS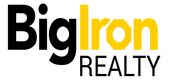 By bidding you are agreeing to terms and conditions of BigIron Realty. Click Terms and Conditions to view details.
Contact Form
Message has been successfully sent.
M J's Truck Repair, LLC
Moundridge, Kansas
Selling On Our
UNRESERVED ONLINE AUCTION
June 21, 2022
Bidding opens June 7, 2022, and ends June 21, 2022, at 11:00 a.m. CDT
This 30-overhead door, large equipment repair and fabrication facility is located in central Kansas's agricultural and manufacturing heart on InterstateI-135, Exit 46. It's 1.5 miles east of Moundridge, KS, on Hwy 260. It's in a prime, heavy-traffic location between Wichita (46 miles south) and Salina (36miles north). The area has a skilled labor force with a strong work ethic. The facility sits on 10.12+/- acres near the northwest corner of I-135, Exit 46, on the north side of Highway 260. It has two large metal-clad buildings with34,536 usable sq. ft. and one outbuilding used for sandblasting. It has a 12,000-gallon propane tank used for heating the buildings. It has a water well used for all purposes except drinking. It has a wastewater sewage lagoon. It has gravel parking for multiple scores of semi-trailers or similar-sized manufactured items, with parking for 55 employees or more. There's room for expansion to the north as necessary for additional buildings. The south entrance to the property has a heavy locked double swing gate and business sign. A 6 ft chain link fence runs along half the south side and almost half the east side of the property. A welded wire fence with a 5-wire barbwire fence finishes off the south side. A 5-wire barbwire fence borders I-135. It has a 65ft lighted sign topped with a 15 ft flag pole and a 6 x 20 ft lighted sign, and both signs face I-135.
South Building
Built in 1977, it's 80 x 206 (16,480 sq. ft. one level). There is another 3,200 sq. ft. on the upper level of the office area for a total of 19,680 sq ft. usable space. The building is metal-clad, steel frame construction with concrete block on the north end. It has 19 ft sidewalls with 17 overhead doors (8 on the west and 9on the east) measuring 13 ft wide x 14 ft high. Doors 15 and 16 do not have electric door openers, the others do. The building has a 150-kilovolt amp capacity (KVA) power company transformer with a 400-amp, 120/208 volt, 3-phase main service.
The floor is 6-inch concrete with thicker concrete holding frame straightening tie-downs. The main shop is 80 x 142 (11,360 sq. ft.). The south end is a two-story 40 x 80 (3,200 sq. ft. on each floor) devoted to offices, parts department, and storage. On the main floor, a 40 x 50 (2,000 sq. ft. of the 3,200 sq. ft.) is partitioned into a front foyer with storage on both sides, 4 furnished offices and reception area, 3 half-baths, janitor room, and breakroom. There's a 30 x 40 (1,200 sq. ft.) parts department with two rooms of shelving. The offices are carpeted. The reception area and break room are in the process of being tiled with tile on hand to complete the job. On the second floor is another suite of 4 furnished offices, conference room, breakroom, 2half-baths, and storage. Above the 30 x 40 parts room on the main floor is a 30X 40 unfinished storage area with shelving. The offices and parts rooms are insulated with forced air heat, central air conditioning, and hot water. The computers a Norstar phone system, and time clocks stay with the building.
On the north end of the south building is a 24 x 80 partitioned into two areas. One is a prep bay with an overhead trolley with 2 air-operated hoists. It has a commercial air exhaust system. The other room contains a screw-type air compressor with a tank and air dryer and a 1-ton jib hoist. All shop areas are insulated.
Heated by propane overhead radiant heaters heat it. There is a 2-ton traveling overhead crane in the main shop area, traveling the entire 80 ft width, spanning 28 ft across two bays on the east and two bays on the west side of the building. The north side of the south building is a 13 x 30 concrete loading dock, truck trailer high.
The 80 x 142 ft main shop has six 1-ton swinging jib hoists. There are29 electric 4-bulb light fixtures. There are 13 compressed air hose reels located in the shop.
North Building
The north building is 56 feet north of the south building and is designed for heavy material handling and manufacturing. The building measures110 x 120 ft (13,200 sq. ft.) with a west and east shop. Propane overhead radiant heaters heat it. It has a 400-ton steel hydraulic brake capable of bending 10 ft wide 1/2-inch steel at a 90% angle. The north building has compressed air provided from the screw air compressor in the south building. Compressed air connections are found throughout the building. The building has a 300-kilovolt amp capacity (KVA) power company transformer with 800-amp, 277/480 volt, 3 phase main service.
The west side of the north building is 50 x 120 (6,000 sq ft.) and was constructed in 1990. It's metal-clad on a steel frame, insulated, with a 6-inch concrete floor. It has 22 ft sidewalls and has been used as a welding and trailer fabrication shop. A DEMAG 10-ton electric overhead crane travels the entire 120 ft length of the building and traverses the entire 50 ft span. There are two 36" fans on the north side for air circulation. A two-story 12 x16 office suite in the southwest corner with a half bath on the main floor. The building is heated with ceiling-mounted infrared radiant heaters. It has a 20 x 20 overhead door on the south side with an opener. There's a 14 x 14 door on the west side with an opener. The north side has a 10 x 13 door opening to an in-ground loading dock and a 14x 14 drive-out door. Both doors have openers.
The east 60 x 120 (7,200 sq. ft.) was constructed in 1991. It's metal-clad on a steel frame with a 6-inch concrete floor. It has 17 ft sidewalls. There are seven overhead doors on the east side: three (12 x 14), two of those don't have electric door openers, two (14 x 13); one (20 x 15); and one (14 x 15); all with openers. A Crane Mann 3-ton electric overhead crane travels the entire 120ft length of the building and traverses the entire 60 ft span on the east side of the building.
Attached to the west side of the North building, running north and south, is a 69 x 24 wash bay. It has a 20 x 14 overhead door on its south and a12 x 14 overhead door on its north end, both with openers.
Sandblast Building
The sandblast building is 40 x 60 and sets north of the two large metal buildings.
It has wood frame construction with sheet metal siding and roof. It sets on a 4-inch concrete slab. The south 27 feet is open on 3 sides. The north13 ft has storage bins for equipment and blasting sand. Used blasting sand must be collected and hauled to the landfill. A white steel upright bin sits north of the sandblast building for new sand.
The bidding increments will be $20,000.00.

Plan to Attend the Informational Meetings & Auction:
Make appointments to see the property by calling Mike Campbell at 620-899-6989. For the last two days of bidding, BigIron Realty Agents will be at M J's Truck Repair, 2350 Arrowhead Rd, Moundridge, KS, Monday, June 20, 2022, from 1 to 5 p.m. and again Tuesday, June 21, 2022, from 9:00 a.m. CDT until the conclusion of the online auction. Please come at these times to discuss the property. BigIron Realty representatives will be there to assist Buyers with registering to bid and placing bids online. You do not have to be present to bid online, but you are required to be available by phone.
BIDDING PROCESS: You can place bids on this property for 14 days beginning June 7, 2022,
and ending June 21, 2022, at 11:00 a.m. This unreserved (absolute) online auction features bidding extensions. If a bid is received within five minutes of the scheduled close time, the bidding period is automatically extended to five minutes. This will continue until there is a five-minute period where no bids are placed. NOTE: Do not wait until the day the auction closes to register to bid online. All bidders must be approved to bid, so register at least 24 hours prior to the auction close or call 800-887-8625 for assistance.
Legal Description:
All that part of the SW1/4 of SE 1/4 Section 24 -Township 21 - Range 2 west of the 6th P Min McPherson County, KS, lying south and west of Interstate 135, and north of Kansas Highway
K-260, more particularly described as follows:
Commencing at the southwest corner of said southwest Quarter of southeast Quarter (SW 1/4 SE1/4); thence north, 00 degrees, 15 minutes west, 72.10 feet for a place of beginning; thence north 83 degrees 55 minutes east, 602.00 feet; thence north12 degrees 40 minutes west, 506.80 feet; thence north 37 degrees 44 minutes west,805.43 feet; thence south 00 degrees 15 minutes east, 1,195.26 feet to the place of beginning, in McPherson County, Kansas.
2021 Taxes: $29,871.44
Land Location: Northwest corner of Interstate I-135, Exit 46, Moundridge, KS.
Mineral Rights: All of the Seller's mineral rights go to the Buyer, believed to be 100% intact.
Water Rights: Go to Buyer.
Owner:
Matt Jarvis
Title Services:
Security 1st Title, 211 W. Kansas, McPherson, Ks 67460
For more information, contact the listing agent:
Mike Campbell: 620-899-6989
Terms: The property sells 'as-is' subject to all rights of way and easements, whether recorded or not, and to oil and gas leases of record if any. The successful Buyer will be required to enter into a written purchase agreement immediately after the sale with a 10% non-refundable down payment made payable to Security 1st Title, 211 W. Kansas, McPherson, KS 67460 phone (620-241-1317). The earnest money deposit can be made by personal check, company check, or wire transfer. The balance will be due at closing on or before July 22, 2022. The Seller will provide marketable title to the Buyer, evidenced by title insurance. Title insurance and closing costs are split 50/50 between Buyer and Seller. The Buyer will pay additional title insurance required by a Buyer's lender 100%. Seller pays 2021 and prior year real estate taxes. 2022 real estate taxes are prorated to the date of closing. The property will not be sold subject to financing. Have all financial arrangements made prior to the auction. The written purchase agreement, to be signed by the Seller and Buyer after the auction, is the sole and controlling document of this sale and supersedes any and all other terms, whether verbal, written, expressed, or implied, and shall be the sole and controlling document for this real estate transaction. BigIron Realty is working for the Seller.
Bidding Increments
For amounts up to...
Increment
US $0 or larger

US $20,000
---
---
Terms
---
Please see each Lot for specific Terms.