Home
/
Realty Home
/ 745 Martin Ave Colby KS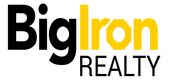 Contact Form
Message has been successfully sent.
This has been used as an up/down duplex
The studio upstairs unit is not rented at this time (This would be a studiostyle unit, with the living area needing to be sleeping area as well, with useof hide-away bed. There is a toilet closet, and the tub is in separate area fordressing.) The kitchen has a spacious pantry area, but only sink is in thekitchen area. There is a private entry to the studio unit. There is a smalldeck area off the upper studio unit, but no information on the structuresoundness of it. Floor/free standing heating unit. Currently the tenant on mainfloor is paying for all utilities. If a tenant goes into upper level, utilitycost would have to be addressed.
<!-[if !supportLineBreakNewLine]->
<!-[endif]->
Main floor offers a tenant who has been renting for 4 years.Washer/dryer in spacious room, that could be computer nook as well.
Eat-in kitchen
Large front porch
Free standing heating unit
Window air unit
range and refrigerator included
Washer and dryer is tenants
All personal property is "AS IS"
Tenant pays all utilities but if rent studio upstairs, utilities have to beworked out
August 1, 2023 leased to current tenant
<!-[if !supportLineBreakNewLine]->
<!-[endif]->
THERE IS ADDITIONAL INFORMATION ON SELLER'S IMPROVEMENTSOVER THE YEARS ON BOTH HOMES. REQUEST IF YOU WOULD LIKE ONE.
THE HOMES CAN BE PURCHASED SEPARATE OR TOGETHER.
<!-[if !supportLineBreakNewLine]->
<!-[endif]->
---
---
Terms
---
Please see each Lot for specific terms.