Home
/
Realty Home
/ Tract 2: 3.5+/- Acres Nicollet County, MN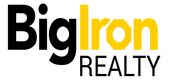 By bidding you are agreeing to terms and conditions of BigIron Realty. Click Terms and Conditions to view details.
Contact Form
Message has been successfully sent.
73+/- Acres Nicollet & Sibley County, Minnesota
Selling In 3 Tracts
On Our
UNRESERVED ONLINE AUCTION
April 11, 2023
Bidding opens March 29, 2023, and ends April 11, 2023, at 12:00 p.m. CDT.
Tract 2: 3.5+/- Acres
Description: This hog facility a 82' x200' finishing buildings with 2-1,000 head rooms, 100 head pens, and a hog finishing barn built in 2002. The barn has an 8' manure pit, Airstream Expert Series 2 Basic controllers, 4–18-ton feed bin, 2-1,000-gallon propane tanks, alarm system, soakers, water medicator, farm weld dry flip and clean feeders, EPS ventilated, 20' x 24' connecting office with a shower, and dryer, well, 60 KW Kato light automatic generator, manure easement, and feedlot permit, with a rock-base driveway.
The bidding increments will be $100/acre on tract 1 and $1,000 on tracts 2 and 3. The Real Estate Agent reserves the right to adjust bidding increments.

INSPECTION DATES: March 17, 2023, and March 18, 2023, from 9:00 a.m. to 3:00 p.m. or by appointment.
Plan to Attend the Informational Meeting & Auction:
Best Western Plus (Schell's Room)
2101 South Broadway
New Ulm, MN 56073
BigIron Realty Agents will be at the Best Western Plus on Tuesday, April 11, 2023, from 9:00 a.m. until the conclusion of the online auction. Please come during the time scheduled to discuss the farm. BigIron Realty Representatives will assist buyers with registering to bid online. You do not have to be present to bid online but must be available by phone.
Bidding Process: You may place bids on this property for 14 days, beginning March 29, 2023, and ending April 11, 2023, at 12:00 p.m. CDT. This unreserved online auction features bidding extensions. The closing times will be automatically extended when any of the coupled tracts receives a bid in the last 5 minutes and close simultaneously when none of the tracts receive a bid for 5 minutes. This will allow bidders to monitor each tract without fearing missing out on any other tract. NOTE: Do not wait until the day the auction closes to register to bid online. All bidders must be approved to bid, so register at least 24 hours before the auction close or call 800-887-8625 for assistance.
Legal Description: A tract in the SE ¼ NE ¼ of Section 5-111-31 Nicollet County, MN, containing 3.5+/- acres.
PARCEL 13.005.0500 (This parcel will be divided to include 3.5 acres +/-)
2022 Taxes: $3,610 (to be divided)
Property Location: 34370 651st Avenue, Gibbon, MN
Owner: Craig Schwab
Title Services: Kraft Walser Law Office
For more information, contact the listing agent:
Darrell Crapp 608-558-6832
Terms: The successful buyer must enter a written purchase agreement immediately after the sale with a 10% non-refundable down payment to Kraft Walser Law Office, with the balance due at closing. An irrevocable wire transfer can make the earnest deposit. Closing will be on or before May 1, 2023. Possession will be at closing. The seller will provide a marketable title to the buyer, evidenced by title insurance. The buyer and seller are splitting all other closing costs. The 2023 taxes will be prorated to the closing date. The property will not be sold subject to financing. Please have all financial arrangements made before the auction. The written purchase agreement to be signed by the seller and buyer after the auction is the sole and controlling document of this sale and supersedes any and all other terms, whether verbal, written, expressed, or implied, and shall be the sole and controlling document for this real estate transaction. BigIron Realty is working for the seller.
Bidding Increments
For amounts up to...
Increment
US $0 or larger

US $1,000
---
---
Terms
---
There may be several pages of items listed, scroll to the bottom of the screen to see all items.
1st item closes at Tue, Apr 11, 2023 12:00 PM CDT with each additional item closing at 60 minute intervals there after unless time extends.The auction carries a 5 minute extension. Any bids placed in the last 5 minutes of a time slot will extend the lot 5 additional minutes.
This is an unreserved online-only internet auction event.No minimums, no reserves, no buy backs, no one bidding for the Seller.Each piece will sell without reserve to the highest bidder.
To sell Equipment, Real Estate, Livestock on our next auction call a sales representative today, 1-800-937-3558.