Home
/
Realty Home
/ Residential Lot, St. Edward, Nebraska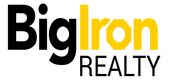 By bidding you are agreeing to terms and conditions of BigIron Realty. Click Terms and Conditions to view details.
Contact Form
Message has been successfully sent.
Residential Lot, St. Edward, Nebraska
Selling On Our
UNRESERVED ONLINE AUCTION
March 9, 2023
Bidding opens February 23, 2023, and ends March 9, 2023, at 3:00 p.m. CST
Description: If you are looking for a vacant lot to build, now is your chance. Great location and the property sells with no reserve.

The bidding increments will be $50. The real estate agent reserves the right to adjust bidding increments.

Mark Stock will be at the BigIron Office in St. Edward, NE, on Thursday, March 9, 2023, from 2:00 p.m. until the conclusion of the online auction. Please come during this time to discuss the property. Mark will be there to assist buyers with bidding online. You do not have to be present to bid online, but you must be available by phone.
BIDDING PROCESS: You may place bids on this farm for 14 days, beginning February 23, 2023, and ending March 9, 2023, at 3:00 p.m. This unreserved online auction features bidding extensions. If a bid is received within five minutes of the scheduled close time, the bidding period is automatically extended to five minutes. This will continue until there is a five-minute period where no bids are placed. NOTE: Do not wait until the day the auction closes to register to bid online. All bidders must be approved to bid, so register at least 24 hours before the auction closes or call 800-887-8625 for assistance.
Legal Description: St. Edward S 92' of Lots 7 & 8 Block 25 sixth add 92' x 132' Boone County, NE.
2022 Taxes: $60.20
Owner: Community Development Agency of St. Edward, NE
For more information, contact the listing agent:
Mark Stock 402-276-2077
Terms: The successful buyer will be required to enter into a written purchase agreement immediately after the sale with a 10% non-refundable down payment to be payable to BigIron Realty Trust Account. The earnest deposit can be made by a personal check, company check, or wire transfer. The balance will be due at closing on or before April 10, 2023. The seller will provide a marketable title to the buyer, evidenced by title insurance; the title insurance and closing costs are split 50/50 between the buyer and seller. The seller will pay the 2022 real estate taxes, and the 2023 real estate taxes will be prorated to the day of closing. The property will not be sold subject to financing. Bidding increments may be changed at the discretion of the real estate agent. Please have all the financial arrangements made before the auction. The written purchase agreement, to be signed by the seller and buyer after the auction, is the sole and controlling document of this sale and supersedes any and all other terms, whether verbal, written, expressed, or implied, and shall be the sole and controlling document for this real estate transaction. BigIron Realty is working for the seller.
Bidding Increments
For amounts up to...
Increment
---
---
Terms
---
There may be several pages of items listed, scroll to the bottom of the screen to see all items.
1st item closes at Thu, Mar 9, 2023 3:00 PM CST with each additional item closing at 60 minute intervals there after unless time extends.The auction carries a 5 minute extension. Any bids placed in the last 5 minutes of a time slot will extend the lot 5 additional minutes.
This is an unreserved online-only internet auction event.No minimums, no reserves, no buy backs, no one bidding for the Seller.Each piece will sell without reserve to the highest bidder.
To sell Equipment, Real Estate, Livestock on our next auction call a sales representative today, 1-800-937-3558.