Home
/
Realty Home
/ Tract 1: 314.28+/_ Acres Reno County, KS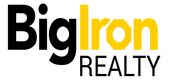 Location:

S Hutchinson, KS
By bidding you are agreeing to terms and conditions of BigIron Realty. Click Terms and Conditions to view details.
The bidding increments will be US $50/acre. The final sale value will be calculated based on total acres times highest bid.
Contact Form
Message has been successfully sent.
397.04+/- Acres Reno County, Kansas
Selling in 2 Tracts On Our
UNRESERVEDONLINE AUCTION
July 26, 2022
Bidding opens July 12, 2022, and ends July 26, 2022, at 11:00 am CDT.
Tract 1:
314.28+/- acres is a prime hunter's paradise with outstanding wildlife habitat in native grass, timber, CRP, and cropland. It has active elk, deer, pheasant, quail, and turkey populations. It's located in the Kansas Department of Wildlife & Parks: Turkey Management Unit #5; Elk Management Unit #3; and Deer Management Unit #15.
It's located in southwest Reno County, KS, bordered on the north by paved Arlington Road, on the west by Olcott Road, on the south by Irish Creek Road. There is no public access from the east side of the property. It has 155.73 acres of native grass for livestock with a windmill pumping water on the south end. The native grass acreage has two large windbreaks, with timber and sandhill plum tickets. The grass has a timbered higher prominence on the west side looking down on windbreaks, timber, pasture, and CRP meadows. There's 110.91 acres of CRP paying $40.81 per acre = $4,526 annual payment for 10 years ($45,260) maturing9-30-2031. A CRP cover crop followed by a CRP grass seed planting is needed on 48.21 acres. A USDA cost-share payment will pay 50% of the cover crop and grass seed planting. Assistance is available to do the job. The buyer can opt-out of the 10-year CRP contract on the 110.91 acres for a one-time payment of $1,131.56 by 9-30-2022.
There are 38.95 acres of cropland that has been allowed to go back to grass. There are 8.69 acres in three other windbreaks and isolated timber habitats. Pasture and grassed cropland are cross-fenced from the CRP with either an electric fence or a 4-wire barbed-wire fence.
This property is a rare find approximately 30 miles northeast of Pratt, KS, or 30 miles southwest of Hutchinson, KS. Don't miss this opportunity to own it!
Bidding increments will be $50/acre. The final sale price will be calculated based on total acres times the highest bid.
Plan to Attend the Informational Meeting & Auction:
Community Center
101 W. Ave. C
South Hutchinson, KS 67505
BigIron Realty Agents will be at the Community Center in South Hutchinson, KS, July 26, 2022, from 9:00 a.m. CDT until the conclusion of the online auction. Please come at this time to discuss the land. BigIron Realty representatives will be there to assist Buyers with registering to bid and placing bids online. You do not have to be present to bid online, but you are required to be available by phone.
BIDDING PROCESS: You may place bids on this land for 14 days beginning July 12, 2022, and ending July 26, 2022, at 11:00 am. This unreserved online auction features bidding extensions. If a bid is received within five minutes of the scheduled close time, the bidding will be automatically extended to five minutes. This will continue until there is a five-minute period where no bids are placed. NOTE: Do not wait until the day the auction closes to register to bid online. All bidders must be approved to bid, so please register at least 24 hours prior to the auction close or call 800-887-8625 for assistance.
Legal Description: W 1/2 of SE; E 1/2 of SW; W 1/2 of W 1/2; all in 12-25-10 (314.28+/- acres)
2021 Taxes: $840.98
Land Location: From Langdon, KS, 3 miles north on Langdon Road to Arlington Road, then 3 miles west to Olcott Road.
PLC
FSA: Crop Base Yield
Wheat 11.30 37 bu
Corn 3.24 120 bu
Gr.Sorg 18.56 41 bu
Soybeans 5.85 29 bu
Mineral Rights: Seller's mineral rights believed 100% intact pass to the Buyer.
Water Rights: Pass to the Buyer.
Owners:
Ethel Harris Anderson Heirs
Title Services:
Security 1st Title, 1001 N. Main, Hutchinson, KS 67501
For more information, contact listing agent:
Mike Campbell, 620-899-6989
Terms: The sale is subject to all rights of way and easements, whether recorded or not and to oil and gas leases of record if any. The successful Buyer will enter into a written purchase agreement immediately after the sale with a 10% non-refundable down payment payable to Security 1stTitle, 1001 N. Main, Hutchinson, KS 67501 (620-669-8289). The earnest money deposit can be made by personal check, company check, or wire transfer. The balance will be due at closing on or before August 26, 2022. Seller will provide marketable title to the Buyer evidenced by title insurance. Title insurance and closing costs are split 50/50 between Buyer and Seller. The Buyer will pay additional title insurance required by the Buyer's lender 100%. The Seller will pay 2021 and prior year taxes. 2022 property taxes will be prorated to the date of closing. The property will not be sold subject to financing. Have all financial arrangements made prior to the auction. The written purchase agreement, to be signed by the Seller and Buyer after the auction, is the sole and controlling document of this sale and supersedes any and all other terms, whether verbal, written, expressed, or implied, and shall be the sole and controlling document for this real estate transaction. BigIron Realty is working for the Seller.
Bidding Increments
For amounts up to...
Increment
---
---
Terms
---
Please see each Lot for specific terms.