Home
/
Realty Home
/ Tract 2: .248+/- Acres Sheridan County, NE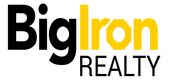 By bidding you are agreeing to terms and conditions of BigIron Realty. Click Terms and Conditions to view details.
Contact Form
Message has been successfully sent.
159.36+/- Acres Oglala Lakota County, South Dakota
&
.248+/- Acres Sheridan County, Nebraska
Selling in 2 Tracts On Our
UNRESERVED ONLINE AUCTION
August 16, 2022
Bidding opens August 2, 2022, and ends August 16, 2022, at 11:00 a.m. MDT
Tract 2
Small tract with a bin site.
The bidding increments for Tract 1 will be $50/acre and Tract 2 will be $500. The final sale price on Tract 1 will be calculated based on total acres times the highest bid. Real Estate Agent reserves the right to adjust bidding increments.
Plan to Attend the Informational Meeting & Auction:
Jefco Inn
308 S Cornell St.
Gordon, NE 69343
BigIron Realty Agents will be at the Jefco Inn Meeting Room in Gordon, NE, on August 16, 2022, from 9:00 a.m. MDT until the conclusion of the online auction. Please come during the times scheduled to discuss the farm. BigIron Realty Representatives will be there to assist buyers with registering to bid online. You do not have to be present to bid online, but you are required to be available by phone.
BIDDING PROCESS: You may place bids on this farm for 14 days beginning August 2, 2022, and ending August 16, 2022, at11:00 a.m. MDT This unreserved online auction features bidding extensions. The closing times will be automatically extended when any one of the coupled tracts receives a bid in the last 5 minutes and will close simultaneously when none of the tracts receive a bid for 5 minutes. This will allow bidders to monitor each tract without the fear of missing out on any other tract. NOTE: Do not wait until the day the auction closes to register to bid online. All bidders must be approved to bid, so register at least 24 hours prior to the auction close or call 800-887-8625 for assistance.
Legal Description: Pt NE ¼ NW ¼ Section 30-33-41 Sheridan County, NE, containing .248+/- acres.
2021 Taxes: $121.10
Land Location: The northeast corner of Gordon, NE, just off E 10th Street.
Owners: Loren & Larry Swick Estates
Title Services:
Tract1: First American Title, Rapid City, SD
Tract2: Dawes County Abstract, Chadron, NE
For more information, contact listing agent:
Brad Otte 605-685-5716
Terms: The successful Buyer will be required to enter into a written purchase agreement immediately after the sale with a 10% non-refundable down payment to be payable to the title company. The earnest deposit can be made by a personal check, company check, or by wire transfer. The balance will be due at closing on or before September 16, 2022. Seller will provide marketable title to the Buyer evidenced by title insurance; the title insurance and closing costs are split 50/50 between the Buyer and Seller. The 2021 real estate taxes will be paid by the Seller, and the 2022 real estate taxes will be paid by the Buyer. The property will not be sold subject to financing. Bidding increments may be changed at the discretion of the Real Estate Agent. Please have all the financial arrangements made prior to the auction. The written purchase agreement, to be signed by the Seller and Buyer after the auction, is the sole and controlling document of this sale and supersedes any and all other terms whether verbal, written, expressed, or implied and shall be the sole and controlling document for this real estate transaction. BigIron Realty is working for the Seller.
Bidding Increments
For amounts up to...
Increment
---
---
Terms
---
Please see each Lot for specific terms.