Home
/
Realty Home
/ Tract 2: 240.54+/- Acres Wheeler County, NE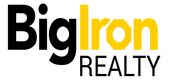 By bidding you are agreeing to terms and conditions of BigIron Realty. Click Terms and Conditions to view details.
The bidding increments will be US $50/acre. The final sale value will be calculated based on total acres times highest bid.
Contact Form
Message has been successfully sent.
General Description
:

This tract of land consists of 218.4+/- acres of pasture land and 16.6+/- acres of dryland farm ground in the northeast corner with the remaining acres being roads. Water is supplied by a windmill. This tract has development potential.
Legal Description: The NW¼ & the W ½ of the SW ¼ of Section 11, Township 21, Range 10, Wheeler County, NE, containing 240.54+/- acres.
2021 Taxes: $1,847.14
Land Location: From Spalding, NE, at Hillbill's Diesel go 10 miles northwest on Old Hwy 101. This tract lies on the northeast corner at the curve of Old Hwy 101 & 502nd Ave.
**Please Note** This property will be tract #1 and 2 on the June 21, 2022, sale. See website for details.
Owner:
Francis J. Schmidt and Leona M. Schmidt Inter Vivos Trust
For more information, contact listing agents:
Don Kaiser 308-750-2785
Ashley Kaiser: 308-750-1630
Terms: The successful Buyer will be required to enter into a written purchase agreement immediately after the sale with a 10% non-refundable down payment to be payable to BigIron Realty Trust Account. The earnest deposit can be made by a personal check, company check, or wire transfer. The balance will be due at closing on or before December 1, 2022. Possession will be on March 1, 2023. The Seller will provide marketable title to the Buyer evidenced by title insurance; the title insurance and closing costs are split 50/50 between the Buyer and Seller. The Seller will pay the 2022 real estate taxes, and the Buyer will pay the 2023 real estate taxes. The property will not be sold subject to financing. Bidding increments may be changed at the discretion of the Real Estate Agent. Please have all financial arrangements made prior to the auction. The written purchase agreement, to be signed by the Seller and Buyer after the auction, is the sole and controlling document of this sale and supersedes any and all other terms, whether verbal, written, expressed, or implied, and shall be the sole and controlling document for this real estate transaction. BigIron Realty is working for the Seller.
Bidding Increments
For amounts up to...
Increment
---
---
Terms
---
Please see each Lot for specific terms.